Borderlands 3 devs say they won't get promised bonuses
Despite record-breaking sales.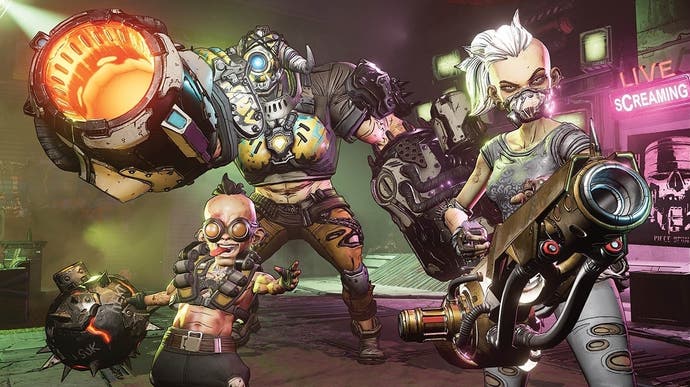 Given it's one of gaming's biggest franchises, the news Borderlands 3 was a major success came as little surprise. Within its first five days, it sold over five million copies - making it 2K's fastest-selling game of all time.
Something that probably did come as a surprise to Borderlands 3's developers, however, is that their hefty bonuses designed to make up for lower initial pay were no longer happening. These will be replaced by an amount "significantly lower" than previously promised.
That's according to a report by Kotaku, whose sources say Gearbox employees will no longer receive the high royalty bonuses promised throughout development. The news was apparently broken yesterday by CEO Randy Pitchford, who said developers would now receive much smaller bonus checks than the ones expected (which in some cases were supposed to go into the tens or hundreds of thousands). The reason given was that the game had been more expensive than anticipated, combined with significant company growth and off-base sales projections. The increased expense was likely caused by a technology swap between Unreal Engine 3 and Unreal Engine 4 mid-way through development, along with a 2K deal which meant Gearbox needed to first recoup both Borderlands 3's $95m (£76.6m) budget and the DLC budget (for a combined total of nearly $145m or £112m) before the studio could receive royalties.
As contextualised by Kotaku, Gearbox's bonuses mean more than just a nice extra on top: the studio is known for having below-average salaries for the industry, but this is balanced out with the offer of profit-sharing. Gearbox takes 60 per cent of the earnings from royalties, and the remaining 40 per cent is distributed to employees via quarterly bonuses.
For developers who worked hard on seeing Borderlands 3 out the door, and were willing to accept lower salaries with the promise of bonuses down the line, this news will be devastating. It's also particularly damaging considering Gearbox's previous titles (such as Battleborn) were commercial flops, meaning devs were eager to hang on for the bonuses coming from Borderlands 3. At the meeting Pitchford told developers they were welcome to quit if they didn't like the royalties system, but said he hoped to get employees more money as an advance on future royalties.
Eurogamer understands from those close to the company that the promise of Borderlands 3 bonuses was effectively a "golden handcuffs situation" which forced developers to stay and finish the game then claim their royalties. Now that those handcuffs are off, there is nothing stopping a mass exodus from the studio.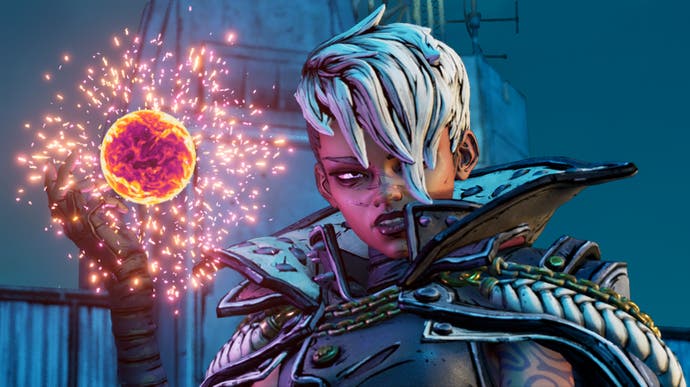 In response to Kotaku's request for comment, Gearbox issued the following statement:
"Borderlands 3 represents an incredible value to gamers and an incredible achievement by the team at Gearbox Software. Our studio is talent-led and we believe strongly in everyone sharing in profitability. The talent at Gearbox enjoys participation in the upside of our games - to our knowledge, the most generous royalty bonus system in AAA. Since this program began, Gearbox talent has earned over $100m (£80.7m) in royalty bonuses above and beyond traditional compensation.
"In the most recent pay period Gearbox talent enjoyed news that Borderlands 3, having earned revenue exceeding the largest investment ever made by the company into a single video game, had officially become a profitable video game and the talent at Gearbox that participates in the royalty bonus system has now earned their first royalty bonus on that profit. Additionally, a forecast update was given to the talent at Gearbox that participates in the royalty bonus to set expectations for the coming quarters. Gearbox is a private company that does not issue forward looking statements to the public, but we do practice transparency within our own family."
During the final stages of Borderlands 3's development last year, a series of shocking news stories surrounding Pitchford emerged - including an accusation he'd taken a $12m (£9.7m) secret bonus and kept 'underage' porn on a USB drive. The case was later dismissed, and the dismissal statement said evidence exonerated Pitchford of all allegations against him.