Blizzard makes Warcraft 3 assets available in StarCraft 2
Modders assemble! Warcraft 4 awaits!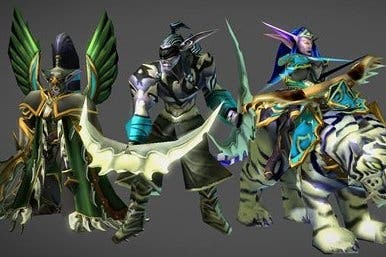 Blizzard has made all the Warcraft 3 models and assets available to use in the StarCraft 2 editor.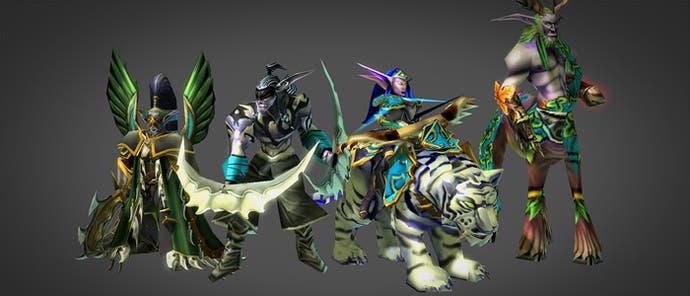 The move means StarCraft 2 tinkerers can create new Warcraft-related experiences using the assets used in Blizzard's wonderful 2002 real-time strategy game.
Over 3000 new materials have been added to the StarCraft 2 Arcade Public Test Realm, including new hero models for the four primary races: humans, orcs, night elfs and undead.
Also added is all of the original Warcraft 3 models, including neutral characters and their sounds, doodads, structures, spell effects, ambient sounds, music and custom user interfaces for each race.
"We are so excited to see what our community is going to make that we wanted to give you a head start," Blizzard wrote in a post on Battle.net.
When the assets become available to the public, Blizzard will showcase the best efforts in what it calls "Memories of War".
"What are some of your favourite moments in Warcraft's history?" Blizzard continued. "Whether it's from the first opening of the dark portal in Warcraft: Orcs and Humans to Grommash leading the Iron Horde in Warlords of Draenor, we want to see it recreated in the StarCraft 2 editor."
Of course, the decision has set tongues wagging on the possibility that Blizzard may return to the Warcraft RTS series, which has lay dormant since the release of expansion The Frozen Throne in 2003.
More likely is that modders will build a new Warcraft RTS in StarCraft 2, something they've been doing for some time, albeit without official Warcraft 3 assets.
At BlizzCon 2013, production director J Allen Brack mentioned a side project was beavering away somewhere within the bowels of the gargantuan company that aimed to help people replay the old Warcraft games on modern computers - but nothing has come of it.
Warcraft: Orcs & Humans launched in November 1994 on PC, and launched the universe that eventually spawned the World of Warcraft MMO. Warcraft 2: Tides of Darkness launched a year later in December 1995, again on PC. These games are available to play on modern PCs, but require nifty workarounds.
Warcraft 3: Reign of Chaos (July 2002) and its expansion The Frozen Throne (July 2003) are available to buy and do work on modern PCs, of course.