Black Ops 2's pre-order bonus map Nuketown 2025 pulled from most multiplayer modes
UPDATE: Map returns, sort of.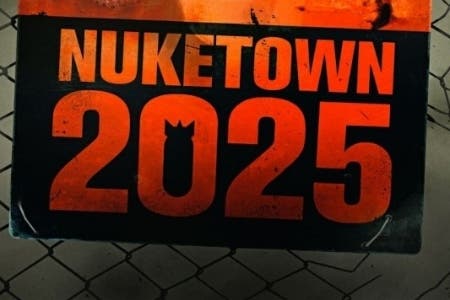 UPDATE: Treyarch has added the Chaos Moshpit bonus playlist to Black Ops 2 in response to the outcry over the removal of the Nuketown 2025 map.
This playlist is exclusive to owners of the Nuketown 2025 map, and includes "small maps with a variety of game modes". "Pure Chaos," reads its description. "Includes Nuketown 2025!"
The Chaos Moshpit playlist has Carrier, Cargo, Express, Hijacked, Slums, Standoff and Nuketown 2025 in the rotation.
Overnight Treyarch design director David Vonderhaar addressed the controversy over Twitter. "You killed the messenger, but I still fight for the users. RT to #bringbackNuketown2025 and we will add to a small maps moshpit," he said.
ORIGINAL STORY: Activision has unceremoniously pulled its Nuketown 2025 map from most of Black Ops 2's multiplayer modes, which has left a lot of fans upset as access to said map was the game's pre-order bonus.
The news was confirmed on twitter by the game's design director David Vonderhaar. "Double XP weekend is official over. That means Nuketown 2025 / 24-7 is as well. I know. RIGHT? Don't kill the messenger," he wrote.
He then added, "Nuketown 2025 / 24-7 will be back for special events. You can always play it with your friends in Custom Games." Custom Games, however, is a feature rarely utilised by gamers, making access to the map rather obscure.
We've asked Activision for comment and were told by a rep that he's "checking into it." We'll update as we hear more.
Skip to 1:28 for maximum confusion.