Black Ops 2 offers "disruptive innovation", promises Activision
Branching storylines and "meaningful choices" in this year's COD.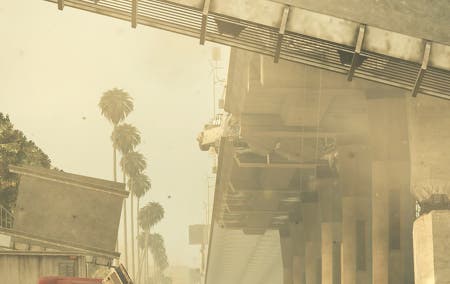 Black Ops 2 brings "disruptive innovation" to the Call of Duty series, Activision has promised.
It's followed up last night's official reveal with some chest-beating bluster from publishing CEO Eric Hirshberg, who has thrown down a series of bold promises for this year's entry in the steamrolling FPS franchise.
"Hands down, this is the most ambitious Call of Duty ever," he insisted.
"We are bringing disruptive innovation to the franchise and we are doing it on several fronts. We're pushing the boundaries technologically, graphically, and from a narrative and gameplay perspective.
"At the same time, we need to stay true to the epic realism, authenticity, heart pumping adrenaline, and cinematic action that so many people love and expect from a Call of Duty game. Treyarch's vision for Call of Duty: Black Ops 2 will redefine the Call of Duty franchise for the future - both literally and figuratively."
Mark Lamia, studio chief of developer Treyarch joined in too, insisting the game will confound expectations.
"With Call of Duty: Black Ops 2, the team is crafting an experience that Call of Duty fans have never seen before," he said.
"We are challenging assumptions on every front, with the single player campaign, Zombies and multiplayer.
Lamia added that the single player campaign will boast "a thought-provoking story that introduces branching storylines and meaningful choices that impact the narrative".
"Running in the multiplayer engine for the first time, Zombies gives players a bigger and more diverse set of gameplay experiences, as well as entirely new ways to wage war with the undead, he continued.
"And in multiplayer, we're embracing all skill levels and play styles to give players more ways to engage. With Call of Duty: Black Ops 2, we're all in and we won't rest until we've launched nothing less than the best Call of Duty we've ever made."
You'll have to wait until 13th November to find if there's substance to the pair's shilling.