BioShock creator Ken Levine writing Logan's Run movie
Booker your tickets now.
Ken Levine, head honcho at BioShock developer Irrational Games and creator of the series, will next turn his hand to movie writing.
Levine will pen the script for Warner Bros' upcoming Logan's Run remake, a distopian tale about a future where no-one is allowed to live beyond the age of 21.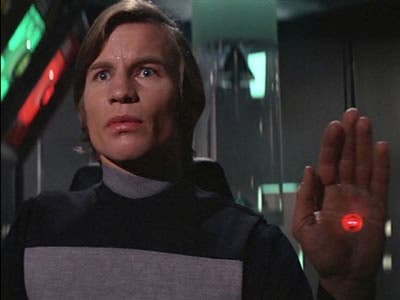 Logan's Run is a "passion project" for Levine, Deadline stated, but he will continue to oversee gaming projects while writing the film.
Next up for Levine are BioShock Infinite's three story-based DLC episodes, at least one of which will include a new companion character for the player.
Little else has been said of the DLC, although many have already paid for the episodes via the BioShock Infinite Season Pass.
Logan's Run was originally a novel, then a 1976 film starring Michael York and Jenny Agutter. A remake has been on the cards for a while, with X-Men director Bryan Singer previously attached.