Biofeedback-based horror game Nevermind tailors its scares to you
Launches Kickstarter for Xbox One, Mac and Oculus ports.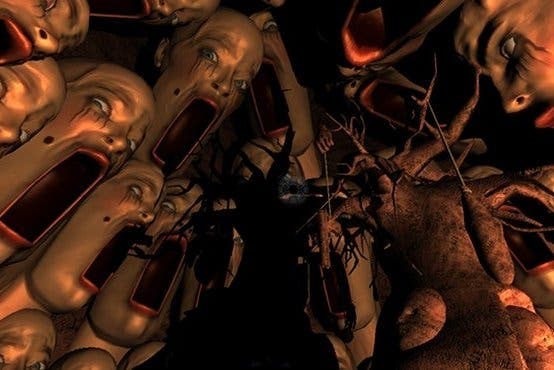 Experimental horror game Nevermind has one of the most cutting edge concepts in gaming right now. Based on various peripherals, it uses biofeedback like heart rate and motions to gauge player response. If you panic, it only gets scarier. So whatever you do, DON'T PANIC!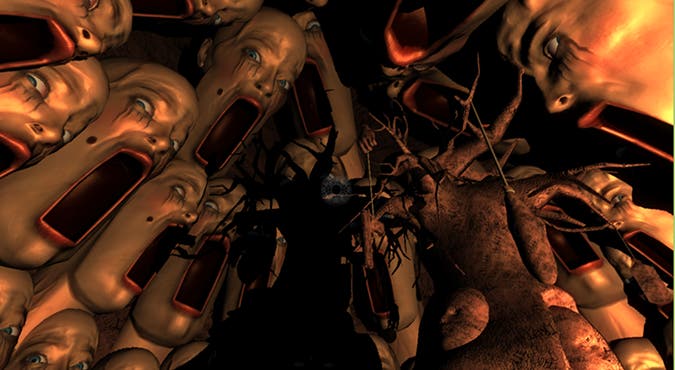 Developer Flying Mollusk has partnered with Intel to release Nevermind for PC to be used with the Intel RealSense camera and the off-the-shelf Garmin Heart Rate Monitor strap. This is already on the docket, but if the developer raises $75K on Kickstarter it will support new platforms like Xbox One, Mac and Oculus Rift.
It will also support new peripherals like Kinect 2.0, the Apple Watch, Affectiva Affdex software, Intel BioSport Headphones, Intel Basis Peak Smartwatch, The Dash, Mio LINK and more.
The developer noted that while the biofeedback hook is Nevermind's most unique feature, it's not entirely necessary to enjoy the game and it should still function as an engaging psychological horror adventure without it. "Although the biofeedback element takes Nevermind to the next level, you can always play Nevermind without ANY biofeedback hardware and still have a great time," Fly Mollusk noted. " In the absence of hardware technology, we use secondary responsive cues (such as camera and player movement) to emulate the biofeedback experience."
So that's Nevermind's most distinguishing characteristic, but outside of the whole biofeedback thing it sounds like an interesting game in its own right. Players assume the role of a doctor in an institute that uses futuristic technology to hop into the minds of trauma victims in order to sort out their psychological issues. It sounds like a more serious take on Psychonauts, with a greater emphasis on puzzles as you untangle your patients' mental problems.
It's a cool hook for a game, but more interestingly Flying Mollusk is hoping Nevermind functions as a useful tool to help people cope with real world psychological issues. You see, its point isn't just to scare you, it's to help you learn to calm your mind and face your fears.
"One exciting facet of Nevermind is its potential to serve as a full-fledged therapeutic tool for those who struggle with challenges - mild or severe - relating to stress, anxiety, PTSD, or other similar conditions," the developer noted. "Although informal testing results have been promising thus far, we are excited to be in discussion as we speak with researchers who are eager to explore Nevermind's potential impact via rigorous clinical trials."
"As a prime example of our passion to create 'games that give back,' one of our long-term goals is to craft a health-centric version of Nevermind specifically targeted to help actual patients develop tools to manage and ultimately overcome their conditions."
Players can get an early version of Nevermind come January if they pledge $20, though the Xbox One codes may be limited in numbers depending on possible restrictions from Microsoft. The full game is expected to launch around October 2015.
Nevermind has currently raised $23,986 towards its $75K Kickstarter goal with a deadline of 2nd November.
For more of Nevermind's gameplay, here's a Let's Play video of it from February courtesy of YouTuber Markiplier.