Big FIFA 20 update aims to make dribbling more responsive
Potshot.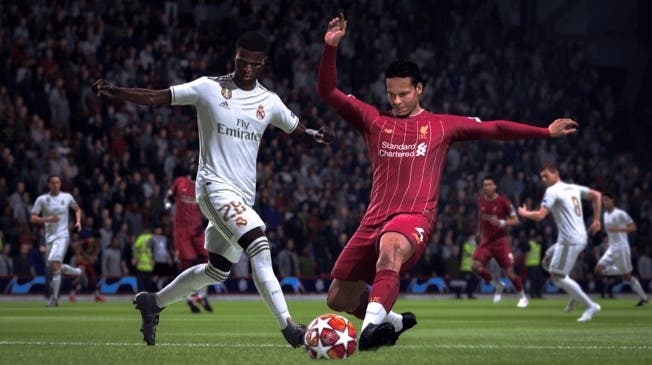 EA Sports has released a significant 2.8GB update for FIFA 20 that tackles a couple of the game's burning issues: dribbling and shooting.
Title Update 10, now live across PlayStation 4 and Xbox One, increases the responsiveness of dribbling when not using any dribbling modifiers or skill moves for players that have an average rating of 80 or higher between the attributes of dribbling, agility and balance.
The idea is the effectiveness of this improvement will scale based on the average rating, with the least improvement felt at 80, and the most improvement felt at 99. The upshot is dribbling masters should feel a lot responsive post-patch.
Speaking of shots, the patch increases the effectiveness of easy shots taken inside of the box (from 45 feet/15 yards/13.7 meters and closer to the target, if you fancy getting your ruler out). These shots are more likely to be on goal and not hit the post or miss the goal, EA Sports said. Based on last night's performance against Arsenal, Chelsea could really do with this patch.
Meanwhile, the patch adds 71 new faces to the game (you'll need a server update to trigger them), and fixes a bug that caused the Second Defender Switch Icon to disappear temporarily. There's a lot more to the update, patch notes for which are on EA's website.