Big Civilization 6 update reboots religion
Oh my god.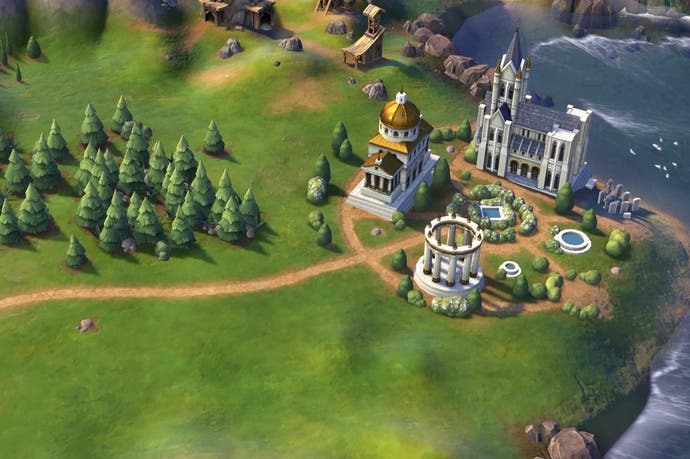 Firaxis has announced the next big update for strategy game Civilization 6, and it reboots the religion part of the game.
While Civ 6 includes religion as a victory condition, it's one of the lesser fleshed-out strategies. The update, planned for release this autumn, adds new beliefs and religious units.
Two new Pantheons will be added as well as new Founder, Follower, Enhancer and Worship Beliefs. These beliefs unlock the ability to build two new buildings as well as a new combat unit, the Warrior Monk.
Firaxis is also revamping religious combat so religious units can exert Zone of Control and receive Flank and Support bonuses in religious combat.
Elsewhere, and more generally, there are user interface and AI enhancements coming with the autumn update.
Oceans will no longer be safe as the AI has increased its building of naval units, fleets and armadas. "Brace for coastal assaults!" Firaxis warned.
The Diplomacy screens are updated to make information clearer and easier to find. The Great People art is updated to feel more "great". Capital icons now show on city banners in the Espionage Mission selection menu, and many smaller changes have been made to the menus to make screens more moddable and extensible.
Overall, it's a solid update for Civilization 6 that should go some way to addressing long-standing player concerns and freshen up the experience.