Beyond Good & Evil 2 trailer shows return of Jade and Pey'j
Domz, son.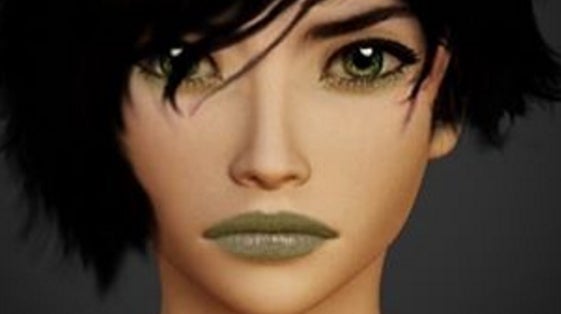 Beyond Good & Evil 2 will include the main characters of Beyond Good & Evil, Ubisoft has just confirmed during its E3 press conference. It's a huge surprise, seeing as both were kept out of the game's reveal a year ago.
Jade is described as an antagonist to the game's main cast. She's younger and fierce looking (BG&E2 is a prequel) and, even more surprisingly, appears to be allied with the BG&E enemies, the Domz.
Pey'J is also back, as your ship's cook. He also looks a little younger.
Pre-alpha gameplay shown during the conference gave us another glimpse of the city shown last year, as well as an indoors area.
And then, bizarrely, actor Joseph Gordon-Levitt appeared on stage to talk about HitRecord, through which people can submit art to appear in BGE's world - something they will be paid for, he later clarified on Twitter.
You are super right. Huge oversight. I think script got trimmed at last minute and we fucked that up. It's hugely important to me that @hitrecord pays artists fairly. Since 2010 we've paid community almost $3 million https://t.co/oauU4IUiyE

— Joseph Gordon-Levitt (@hitRECordJoe) June 11, 2018
And then, the show's BG&E section closed with an announcement of the first BG&E fan convention, due to take place in the franchise's home city of Montpellier, France this autumn.