Bayonetta free in August with Xbox Live Games with Gold
Plus: Trials! Red Faction! Slime!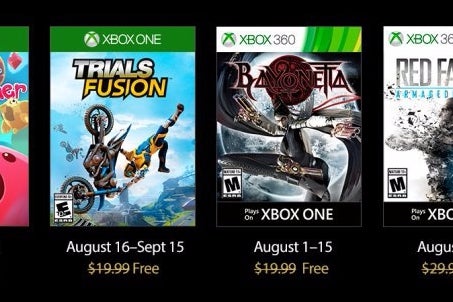 August's Xbox Live Games with Gold promotion includes cult classic Bayonetta to play on your Xbox One.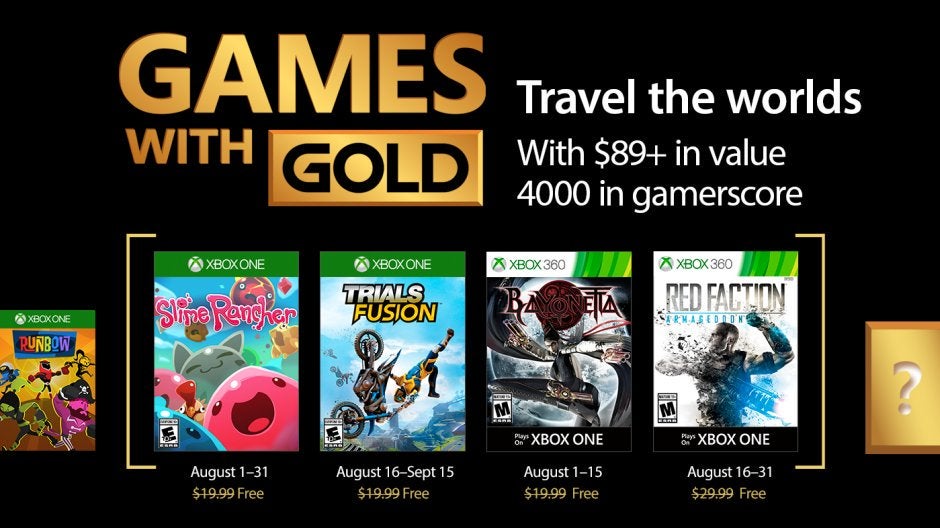 The Xbox 360 edition of the game will be backwards compatible and free to download for Xbox Live subscribers from 1st to 15th August.
Xbox 360 shooter Red Faction: Armageddon will be available from 16th to 31st August, meanwhile.
Top notch Xbox One arcade racer Trials Fusion will be free from 16th August to 15th September.
Finally, indie game Slime Rancher will be free from 1st to 31st of the month.
Bayonetta is definitely the highlight of the bunch - if you've yet to play the quirky action hack-and-slash then now is the time. Trials Fusion, while not as genre-defining as the classic Trials Evolution, is also well worth playing/raging out over.