Battlefield Hardline open beta launches 3rd February
Will it rob you of your time?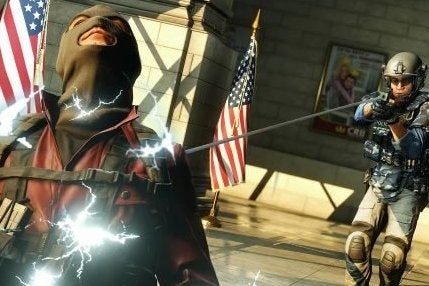 EA has announced details of the upcoming Battlefield Hardline open beta, which is due to take place next week between Tuesday 3rd and Sunday 8th February.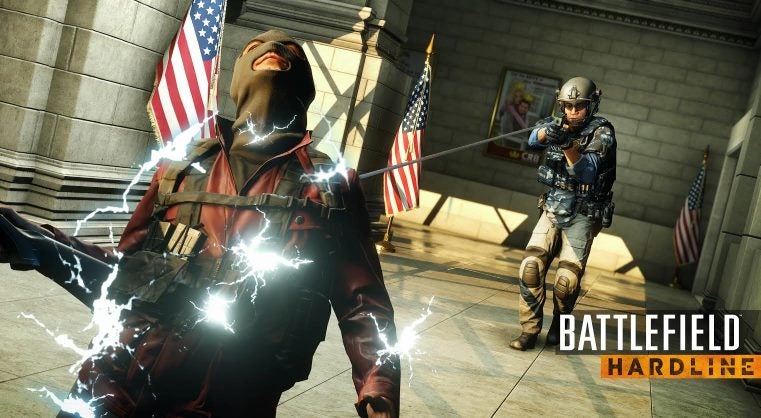 Players will be able to test the cops and robbers shooter across all of its platforms - PC, PlayStation 3, PS4, Xbox 360 and Xbox One.
Developer Visceral will include three modes to try out: the high-speed chase centred Hotwire, the classic Conquest mode and the new Heist offering.
Conquest will support 24 players on PS3 and Xbox 360, or 64 players on PC, PS4 and Xbox One.
Three maps will also be included - Downtown, Dust Bowl and Bank Job.
Another new feature, Hacker, will let one player on each team manipulate the battlefield by cracking into security cameras - spotting enemies and directing allies into safe areas.
Battlefield Hardline is due to launch fully on 20th March in the UK, following its delay from last autumn so Visceral could incorporate feedback from the earlier closed beta.
"There's nothing more valuable to our team than the relationship we have with our community," Visceral boss Steve Papoutsis explained. "Their passion feeds our passion and their feedback has definitely helped make Hardline a better game.
"We want them to play the hell out of the beta next week and trust that they'll keep that feedback coming so we can continue to fine tune the game."