Batman online pass unlocks Catwoman
UPDATE: Warner confirms, reveals cost.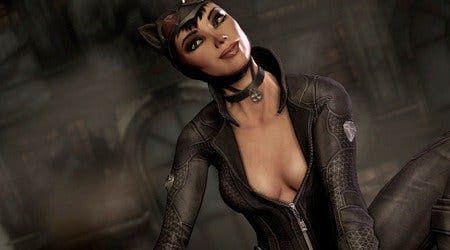 UPDATE: Warner Bros. has confirmed to Eurogamer that the Batman: Arkham City VIP pass unlocks playable Catwoman content.
On Xbox 360 the Batman VIP pass costs 800 Microsoft Points. On PlayStation 3 it costs £7.99.
Warner issued Eurogamer the following statement: "Further to your story, players who purchase previously owned copies of Batman: Arkham City can access the playable Catwoman content for £7.99/ 800 Microsoft Points.
"Playing as Catwoman is not required to complete the game."
ORIGINAL STORY: The Batman: Arkham City online pass unlocks Catwoman as a playable character, it has been revealed.
Streams of the game being played reveal that Catwoman is only playable for those who have bought a new copy of the game or buy a code.
"Catwoman is a unique character with her own story, moves, and weapons. Unlock Catwoman by redeeming the 1st purchaser included in the game case or by visiting Xbox Live Marketplace," says the game's title screen.
Eurogamer has had this verified by a source.
Batman: Arkham City's VIP pass unlocks four story scenes that feature Catwoman as a playable character.
It also unlocks Catwoman as a playable character in challenge mode (called Riddler's Revenge).
Without the VIP pass code, Catwoman still appears in the game as part of the story, but her playable missions remain locked.
Meanwhile, reports indicate the Xbox 360 version has been leaked online and is available to download from torrent sites.
Those who wish to avoid story spoilers are advised to watch new gameplay videos with caution.
Eurogamer has contacted publisher Warner Bros. for comment.