Assassin's Creed Rogue Remastered sets sail in March
Ahoy!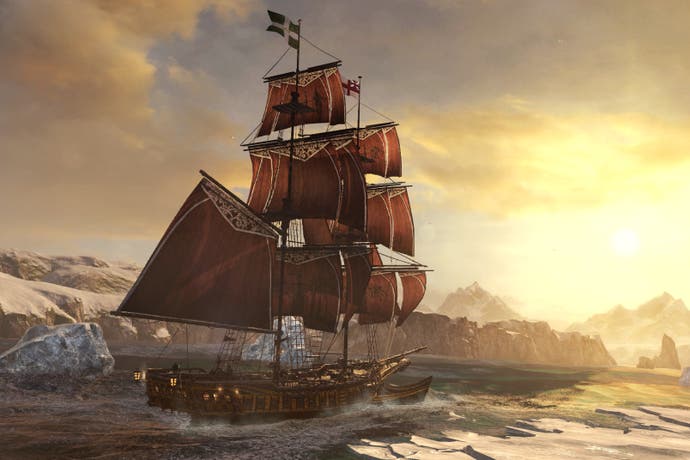 Assassin's Creed Rogue (aka Black Flag 2) is getting a remastered launch for PC, PlayStation 4 and Xbox One.
All DLC missions and weapon packs will be included, along with a new outfit - the one worn by Assassin's Creed Oranges hero Bayek in last year's new game.
There's 4K support if you're on a PlayStation 4 Pro or Xbox One X (alternatively, it runs at 1080p on PS4 and Xbox One).
Rogue remains a bit of an oddity in the series - it was released at the same time as the unloved Assassin's Creed Unity on PS4 and Xbox One, but for the only just last-gen consoles PS3 and Xbox 360. It's a sort-of sequel to Black Flag, with some of the same characters and that game's excellent seafaring gameplay.
The big difference? You're playing as a baddie Templar hunting down Assassins - the only game in the series where you can do this.
Not played it yet? Now may be the time.