Assassin's Creed: Rogue PC release date, eye-tracking support confirmed
Pre-order via Uplay and get another AC title free.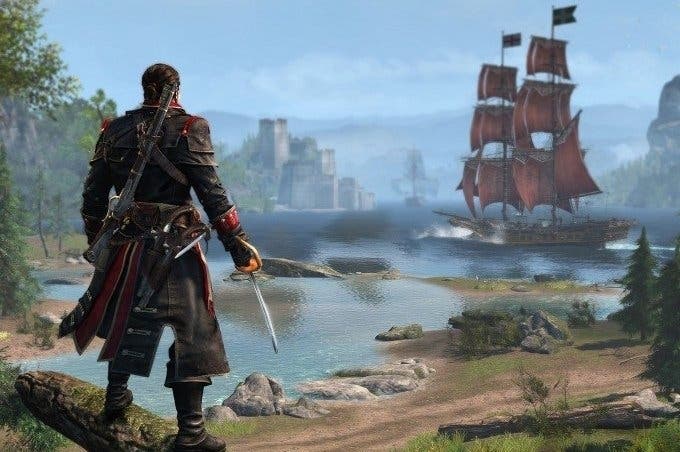 Ubisoft has confirmed a 10th March PC release date for Assassin's Creed: Rogue in Europe.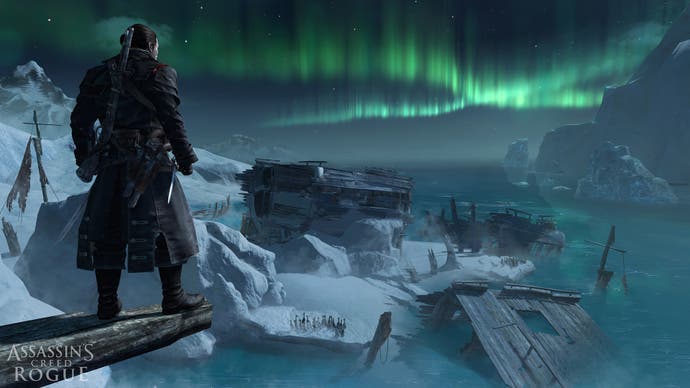 The nautical adventure was originally released year for PlayStation 3 and Xbox 360, and served as an offering for last-gen platforms that missed out on PS4/Xbox One entry Assassin's Creed: Unity.
Rogue's story acts as a coda to the Colonial North American era covered in AC3 and AC4: Black Flag, and sees the return of various fan favourite characters.
The city of New York, a wide wilderness area based around the Appalachian mountains, and a nautical map covering the Northern Atlantic Ocean are all available to explore.
Pre-order the PC version via Uplay and you get to choose one of seven other Assassin's Creed games for free.
The digital edition also includes two bonus packs: The Siege of Fort de Sable and The Explorer.
A physical Collector's Bundle edition is also available to pre-order. It contains an artbook, lithographs, a soundtrack and bonus in-game armour and weapons.
Intriguingly, the PC version includes Tobii Tech eye-tracking support, allowing you to pan the screen just by looking to the left or right.
Technical specifications lie below.
Minimum PC configuration:
OPERATING SYSTEM: Windows 7 SP1 or Windows 8/8.1 (64bit versions only)
PROCESSOR: Intel Core2Quad Q6600 @ 2.4 GHz or AMD Athlon II X4 620 @ 2.6 GHzH
RAM: 2GB
VIDEO CARD: nVidia GeForce GTS450 or AMD Radeon HD5670 (1024MB VRAM) or Intel HD4600
DIRECT X®: DirectX June 2010 Redistributable
DVD-ROM DRIVE: Only required for the Disk installation ( 1 Dual Layer DVD )
SOUND CARD: DirectX Compatible Sound Card with latest driver
HARD DISK: 11.4 GB
PERIPHERALS: Xbox 360 controller, Tobii EyeX Controller, SteelSeries Sentry
MULTIPLAYER: Not Available
SUPPORTED VIDEO CARDS AT TIME OF RELEASE: NVIDIA GeForce GTS 450 or better, GeForce 500, 600, 700, 900 series, AMD Radeon HD 5670 or better, Radeon HD 6000, 7000, R7, R9 series, Intel HD4600, HD5200, Note: Laptop versions of these cards may work but are NOT officially supported.