Assassin's Creed Odyssey launches this October
Choice of main characters, branching narrative and more.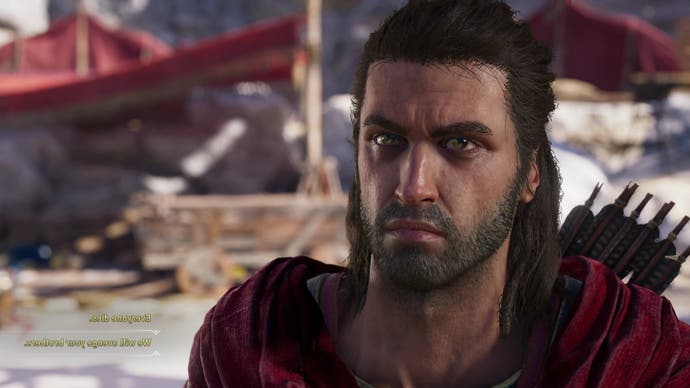 Ubisoft's previously-leaked Assassin's Creed Odyssey will launch this 5th October.
Set in Ancient Greece, developed by Assassin's Creed Syndicate's Ubisoft Quebec, the game is now fully RPG. It's set on land and on sea, 400 years before Assassin's Creed Origins, during the Peloponnesian War.
You can play as Alexios, or Kassandra, descendants of Leonidas in a story with branching narrative for the first time.
We'll have hands-on impressions for you on Eurogamer very, very soon.