Assassin's Creed Odyssey is coming to Nintendo Switch
Via the cloud, in Japan.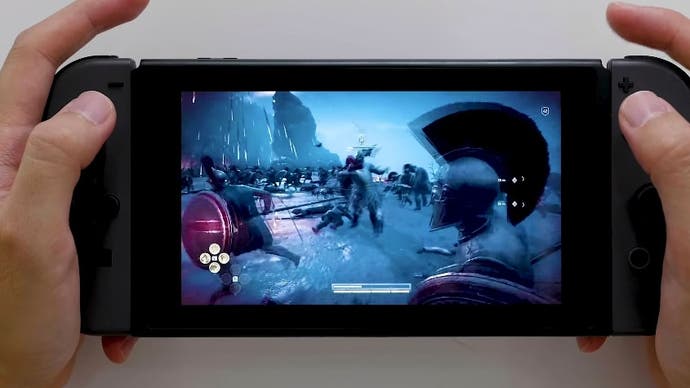 Nintendo trusty Switch will get the hulking huge Assassin's Creed Odyssey via a special Japanese version of the game that streams it from the cloud.
It's not the first big third-party release to arrive on Switch this way. Back in May, Capcom announced a cloud version of Resident Evil 7 for Switch. Again, this is Japan-only.
Odyssey on Nintendo Switch was shown off in the Japanese version of last night's Nintendo Direct. Here's how it looks:
Resident Evil 7 cost 2000 yen (around £13) to let you play the game for 180 days. Assassin's Creed Odyssey offers a slightly different model, with a full game pass for 8400 yen (about £57) or a daily play pass for 730 yen (about a fiver).
There's no word on a western release, and unless things change it isn't likely to arrive here either. Best get it on PC, PlayStation 4 or Xbox One instead.