Assassin's Creed 4: Black Flag Freedom Cry DLC dated
Mast buy. UPDATE: PC date also confirmed.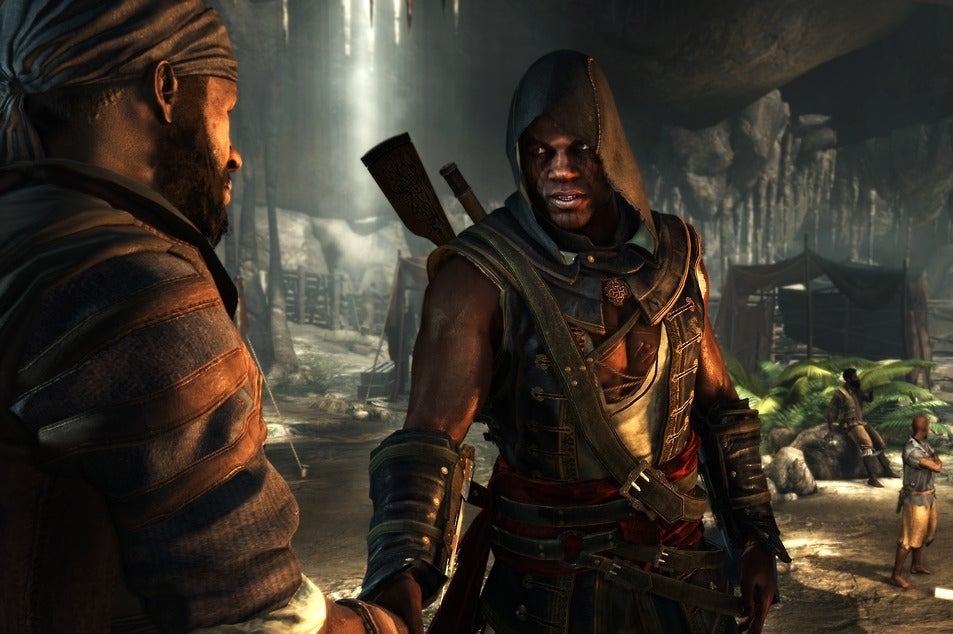 UPDATE: Ubisoft has now firmed up Freedom Cry's release dates across individual platforms. The PC edition will launch alongside Xbox 360 and Xbox One versions next Tuesday, 17th December.
PlayStation 3 and 4 versions of the DLC will then launch next Wednesday, 18th December.
Ubisoft revealed to Eurogamer this week that the Black Flag add-on would include new areas, plus hints at the next main Assassin's Creed game. It won't, sadly, add a kraken.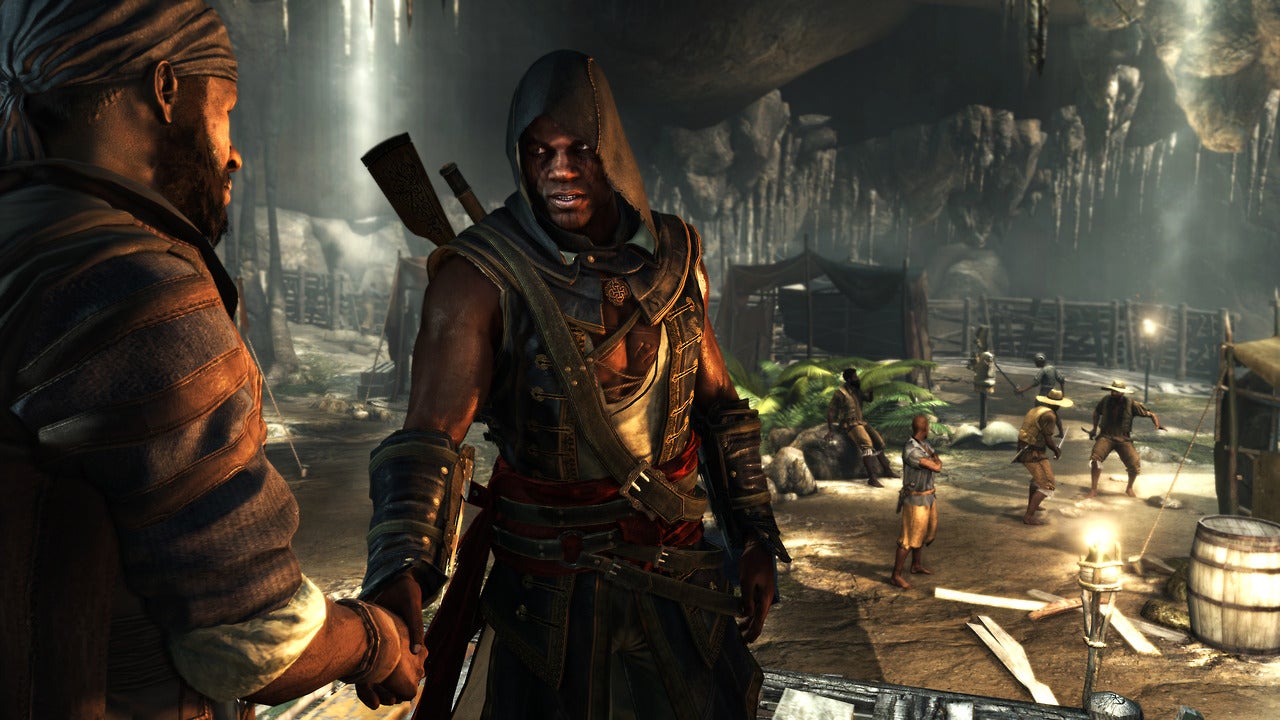 ORIGINAL STORY: Assassin's Creed 4: Black Flag story DLC Freedom Cry will be available on 17th December, a new advert has revealed.
The date was spotted by Videogamer in the latest digital issue of Game Informer magazine and refers to the content's PlayStation 3, PlayStation 4, Xbox 360 and Xbox One editions.
It's unknown when the PC will get the add-on, and whether the Wii U will see it at all. We've asked Ubisoft for comment.
Freedom Cry will add at least four more hours of pirating to the game, this time starring your first mate Adewale.
Set several years after the events of Black Flag, Adewale's new mission sees him freeing slaves and shooting people with a very large blunderbuss.
The content is free to anyone with the game's season pass - its separate price wasn't listed.
Until the new content arrives, why not clean up on the very profitable Legendary ships in Assassin's Creed 4? We've got strategies for emerging victorious from each of these encounters.