Assassin's Creed 3 Wii U details revealed
Touch screen controller acts as a link to the Animus.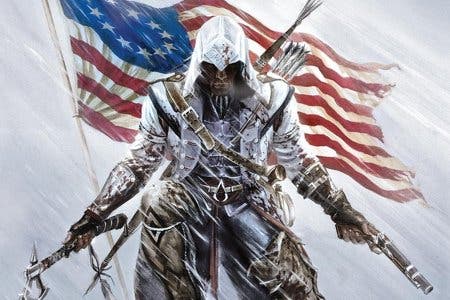 The first details have emerged on how Assassins' Creed 3 will work on Wii U.
The latest issue of Nintendo Power, via Nintengen.com, reports that the Wii U touch screen controller acts as a link to the Assassin's Creed Animus. In this way, it works as a persistent on-screen map and navigation tool.
Animus Database entries pop up from time to time on the touch screen controller so as not to interrupt the flow of the game. The Animus also acts as an encyclopaedia of information, including character biographies.
You can also touch the screen for easy weapon selection during combat, changing from dual-wield to single weapon combat quickly.
And finally, you can use the touch screen as an alternative view for Eagle Vision. The controller's built in accelerometer lets you control the camera view when in this mode.
Assassin's Creed 3, set during the American Revolution, aims to strip back the ballooning complexity of the series' mechanics and story. It takes place over 30 years, beginning before the Revolution and ending after the Revolution.
It's out on 30th October for PC, PlayStation 3 and Xbox 360. The Wii U version remains without a release date, but we know Nintendo plans to launch the machine in time for Christmas 2012.