Assassin's Creed 3 trailer details Connor backstory
Revelations?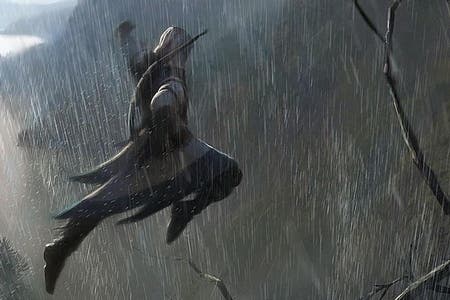 The latest Assassin Creed 3 trailer gives us our best look yet at the origins of new half-Native American, half-British hero Connor.
The assassin-in-training's origins have, so far, remained very much under wraps. But the new footage, shown below, includes glimpses of Connor's life from an early age.
These sections are reminiscent of the early stages from Assassin's Creed 2, when players were getting to know Rennaisance-era dreamboat Ezio for the first time. There's glimpses of several younger versions of Connor, although it is unclear if these sections are playable.
This trailer is also the first to include footage of Achilles, Connor's mentor.
"The story of the Assassin's Creed series has always been about history mixing with the present," Eurogamer's resident Assassin's Creed fan Tom Phillips wrote in our recent preview. "It's also true of the many finely-tuned components in Assassin's Creed 3. They distil the best bits of the series so far, smile knowingly at those who've stuck by it from the beginning, and aptly serve as a fresh place to look and wonder."