City goes after Lara and Derby
Friday treat: gratuitous picture of Lara-alike model inside
Polish development house City Interactive yesterday announced two currently publisher-less games; Nina - Agent Chronicles and Smash Up Derby. Their previous released include Project Earth and Aces of World War I.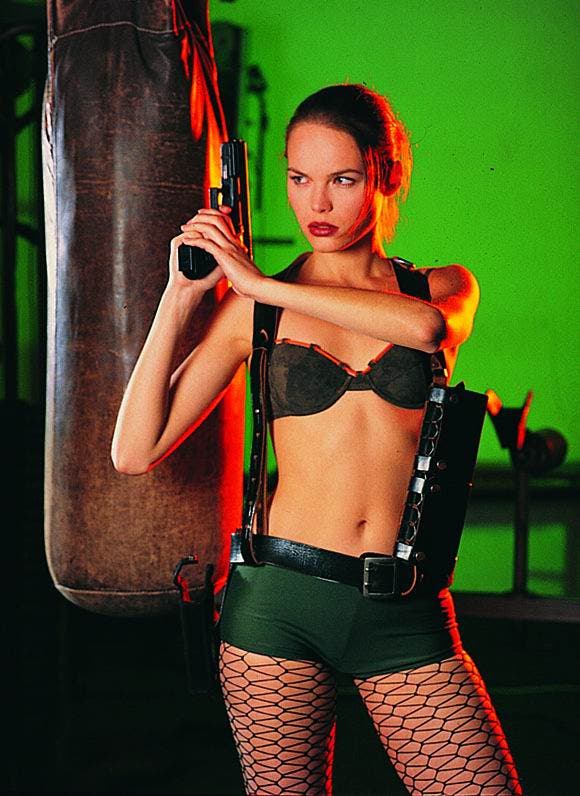 First up, let's explain the scantily clad lady to our right. This is one Iza Czarnecka, Polish model, who will be playing Jill de Jong to City's Lara Croftian heroine. Nina is a girl of more than a few simple charms. City says she has paranormal abilities, which must be roundly employed to overcome the usual array of obstacles - enemies, puzzles and suchforth - in traditional third person threads.
Meanwhile, Smash Up Derby, due around the same time, is described as trying to bring "the Destruction Derby genre bang up to date". Something we had thought the official sequel to Destruction Derby was doing, but hey ho. Smash Up Derby has 28 different tracks (rally, cross country, racetrack, car park, you name it), with lots of dynamic special effects like skid marks, dust, sparks and flares to add to the mayhem. Each car will be constructed of over 6,000 polygons, with 50,000 per track.
Both games are due out by the end of spring.