Speedball Arena unveiled
Bitmap Brothers working on new 3D Speedball game
The mention of the words "Speed" and "Ball" will no doubt bring a smile to the face of many of our older readers. Originally released on PC and Amiga, Speedball was a fast-paced futuristic sports game involving plenty of full-on contact between players. Although the recent PlayStation version of the game was rather disappointing, fans of the series can once again rejoice as the Bitmap Brothers have revealed that they are working on a new fully 3D game called Speedball Arena.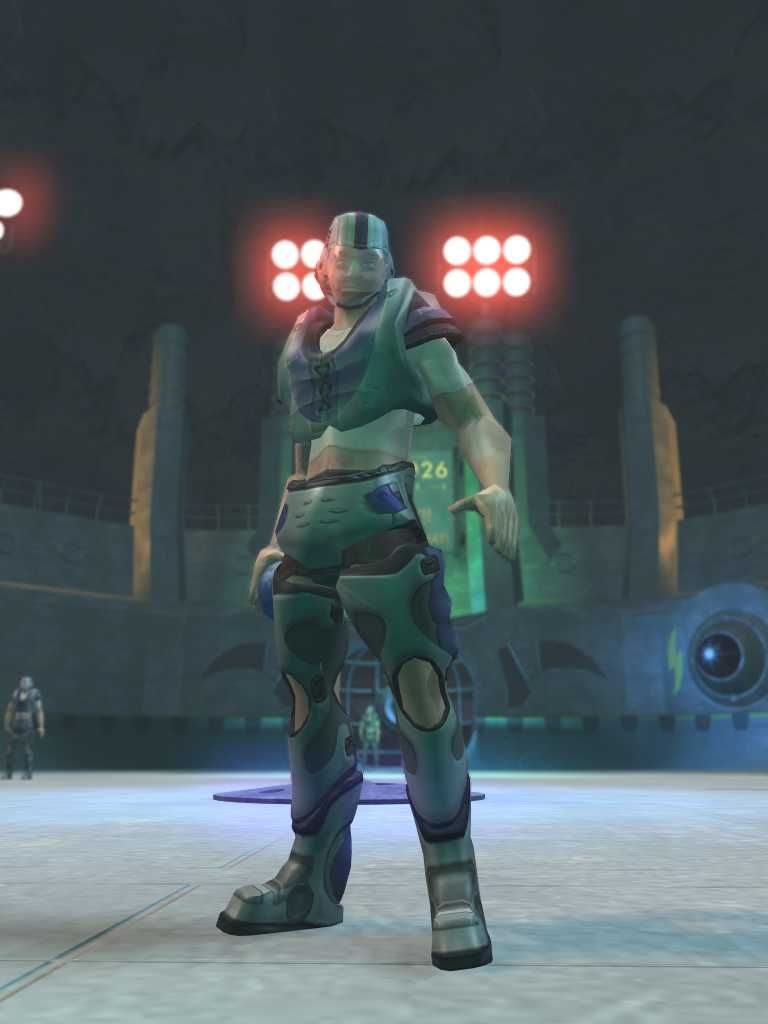 A teaser site has popped up with the first screenshot of the game, along with a list of features and a short video clip showing one of the player models running. As well as the traditional hard-hitting Speedball action we all know and love, we can apparently look forward to over 30 highly detailed 3D arenas and both single and multi-player support, with the ability to transfer individual players between online and offline teams. Built-in leagues, sponsored tournaments and paging systems for contacting team mates are all being promised as well, suggesting that online play is a major focus for the game.
Further details have yet to be confirmed, although FGN is reporting rumours that the game is based on the latest version of the Unreal engine and will be appearing on PC and Xbox. As with all rumours, take that one with a pinch of salt until we get an official announcement.
Source - FGN / Speedball Arena site