The Neverhood spiritual successor Armikrog is out now
After a few last minute delays.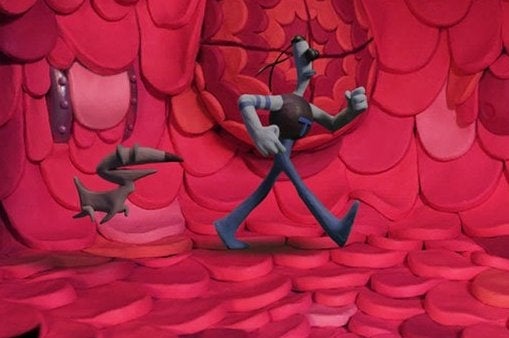 Armikrog, the claymation point-and-click adventure by The Neverhood and Earthworm Jim creator Doug TenNapel, is out now on Steam.
The game was initially set for an August release, but got pushed back to early September. Then it was delayed again until today. But it's out now and that's the important thing.
Armikrog follows the story of a stranded astronaut, Tommynaut (voiced by MST3K's Michael J. Nelson) and his alien dog Beak-Beak (Pinky and the Brain's Rob Paulsen).
It raised nearly a million dollars on Kickstarter back in summer 2013.
You can grab Armikrog today on PC, Mac and Linux for £18.99 / $24.99, or £22.99 / $29.99 with the soundtrack by The Neverhood composer Terry Scott Taylor.
PS4 and Wii U ports of Armikrog will follow, though no release window has been announced for these.
Here's Armikrog's latest launch trailer: