The Banner Saga and Armikrog are bound for PS4
Along with adventure game Toren and tactical RPG Kyn.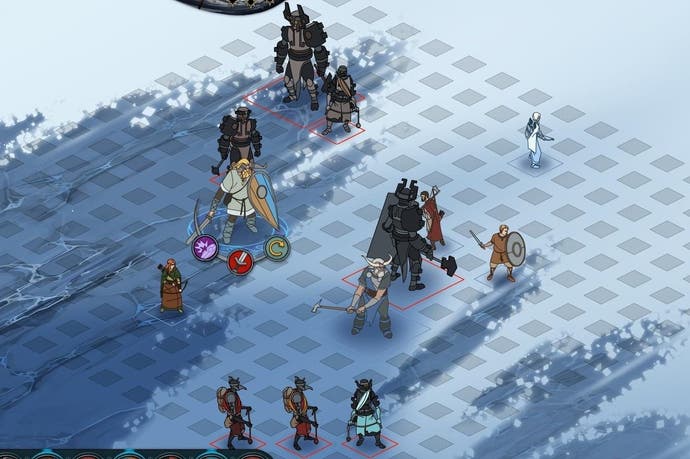 Viking-themed turn-based strategy game The Banner Saga is coming to PS4 in 2015 along with a slew of other indie games via publisher Versus Evil.
As announced on the PlayStation Blog, the new publisher is also bringing Armikrog, the claymation-based spiritual successor to The Neverhood by Earthworm Jim creator Doug TenNapel, over to Sony's latest console.
Versus Evil's other titles coming to PS4 include the stylish Brazilian action/adventure game Toren, which follows a girl scaling a colossal tower as she grows from a small child into a powerful warrior, and Kyn, a tactical RPG from Holland.
The only one of these games to have been released so far on other platforms is The Banner Saga, which came out on PC in January and iOS last month. Eurogamer contributor Stace Harman called it "a refreshing take on the tactical RPG with a story every bit as engaging as its combat," in his The Banner Saga review.