Apex Legends was "negatively impacted" by solos, Respawn says
Wingman required.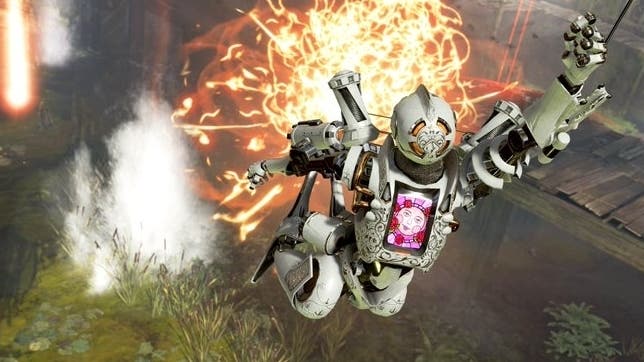 From almost the first day Apex Legends burst onto the battle royale scene, fans started calling for a solos option to be included alongside the standard squads of three. Eventually, their prayers were answered in August last year with a limited-time event. But it seems unlikely solos will return as a permanent option anytime soon, as Respawn says the mode was detrimental to the overall game.
The reason for this, as explained in the latest patch notes, is that solos harmed game balance and made Apex Legends less appealing to new players.
"When we introduced solos as a limited-time mode last year we saw it actually negatively impacted the game, especially when it came to new player retention," the blog post explained. "We've also purposely designed legends and their abilities to compliment teamplay and squad composition, but when played solo some legend abilities become useless."
The conversation around solos resurfaced recently because Apex Legends added duos as a permanent mode - which makes sense, as the mode means the game's outstanding cooperative features (such as the ping system) can still be used. It's not quite the end of the road for solos yet, however, as Respawn said it's "still exploring ways to allow a solo experience".
Meanwhile, alongside the new cosmetics and town takeover introduced via the Bloodhound event, the latest patch has brought some noteworthy game balance changes. Lifeline mains will be pleased to hear the character is now even more of a loot goblin, with the addition of blue crates with compartments only she can access. Revenant's death totem ultimate has similarly been given a buff, with players now respawning with 50 health instead of a measly one HP. To encourage players to use the new EVO shields, the amount of damage required to evolve them has been slightly dropped.
And, finally, an exploit which allowed some players to use Wraith's portal ability to survive the final rings has been patched. Portals will now disappear after four seconds if both ends are outside the circle, so players can no longer ricochet between the two to avoid taking damage. Guess that renders the tactic null and void.