Anno 2070's weirdo DRM is working as intended
Three activations, doesn't like you changing graphics card.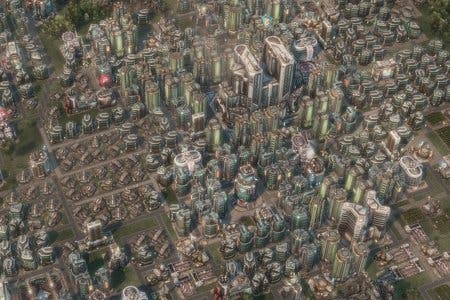 Ubisoft has said that seemingly overzealous DRM in its PC strategy title Anno 2070 is working as intended and claimed most players won't ever fall foul of it.
Those defenders of truth, justice, hitpoints and terrain at Rock, Paper, Shotgun noticed a report earlier this week that Anno 2070 required reactivation every time you changed your graphics card.
Given that it only allowed three activations in the first place and doesn't support deactivations, this had the potential to cause problems for players. Indeed, it already had, with tech website Guru3D unable to benchmark the game due to the issue.
"While it's correct that copies of Anno include three activations and that changing hardware may trigger the need for reactivation, the vast majority of Anno customers never encounter this scenario," Ubisoft told RPS.
"On the rare occasion when a customer does need additional activations, Ubisoft customer service is available to quickly resolve the situation, and we encourage those customers to contact us directly so that we can ensure they are able to continue to enjoy their game."
Righto. Except apparently Guru3D tried this and didn't get a response for days, and was only able to get on with the important work of comparing the pixels in its futuristic metropolises when developer BlueByte stepped in to assist.
Rather than allowing you to deactivate copies of Anno 2070, RPS noted that the game leaves a config file on your PC so that if you reinstall it later then the software knows that all is well. Assuming you don't delete it in the meantime, reformat your hard disk or change your graphics card, anyway.