Animal Crossing: New Horizons save transfer finally arrives this week
Expanded item storage! More reactions! Turkey! Presents!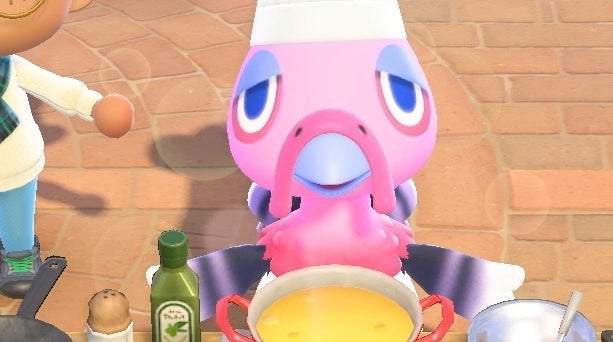 Animal Crossing: New Horizons will finally let you transfer your save file to another Nintendo Switch console later this week, as part of the game's next update.
Available this Thursday, 19th November, the update will let you transfer your entire island to a new Nintendo Switch or alternatively move just one resident (not the island representative) out onto their own Nintendo Switch console.
The first option is useful if you're upgrading or replacing your console, while the second will be handy for anyone who started a character on one Switch who then later wanted to continue their character elsewhere, such as on their own console with their own island.
Thursday's update also readies your island for Turkey Day on 26th November, where you'll help Franklin the turkey cook dishes which hopefully don't amount to cannibalism on his part.
Throughout December you'll be able to buy gifts from Nook's Cranny and festive clothing at the able Sisters, ahead of the next event: Toy Day on 24th December.
New Year's Eve items will then be available, to enjoy alongside a fireworks show on 31st December.
Nine new reactions and six new hairstyles will be available to purchase with Nook Miles, while Tom Nook himself will allow you to expand your home storage up to 2400 slots. You'll also be able to visit random islands in dreams.
And there isn't long to wait until the next update, which Nintendo has pencilled in for late January. Maybe we'll finally see Brewster then?