Animal Crossing New Horizons lets you tilt the camera to how it looked on GameCube
Plus: Turtles! Phone cases! Welcome mats! More.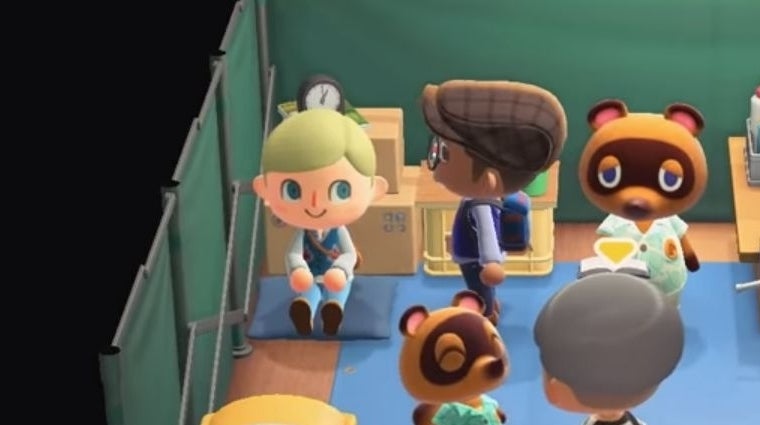 Animal Crossing: New Horizons is still several weeks away, but PAX East attendees are already uncovering new items and features thanks to a special demo at the show.
As rounded up by USGamer, fresh details spotted on the showfloor include the ability to tilt the game's camera so it offers a top-down view similar to the original Animal Crossing on GameCube. Be still my heart.
Toggling this option, spotted in the 20-minute GameXplain video below, is as simple as clicking in the right analogue stick. Skip to the 6:10 mark to hear the booth's staff member explain it:
The town's museum, meanwhile, will start off with its curator Blathers working out of a tent until you donate 15 items. As we saw in Nintendo's Animal Crossing Direct, many new species of fish and bugs will be included in the game - and one PAX attendee spotted a snapping turtle.
New in-game dialogue featuring Blathers in Animal Crossing: New Horizons.

You'll need 15+ exhibit items to open the museum. Seems like Blathers will start collecting donations in a tent from the beginning.

Photos: @Pelikuni pic.twitter.com/CP373LLuBB

— ACPocketNews (@ACPocketNews) February 27, 2020
A look at Kicks the Skunk's shoe store shows he has expanded his range to include handbags, rucksacks, purses and aerobics leggings.
Meanwhile, a menu showing items to buy with your new Nook Miles reward currency has revealed you'll be able to pick up phone cases for your mobile.
Finally, door mats. Door mats are now included.
Animal Crossing: New Horizons is being demoed on a stand built to look like the game's island setting - with Tom Nook himself on hand to... do whatever he wants, as usual.
For anyone not at PAX East (owned by Reedpop, Eurogamer's parent company), Animal Crossing New Horizons arrives for Nintendo Switch on 20th March. Just three weeks to go...