Amplitude unveils Dungeon of the Endless spiritual successor Endless Dungeon
And Humankind gets a firm release date.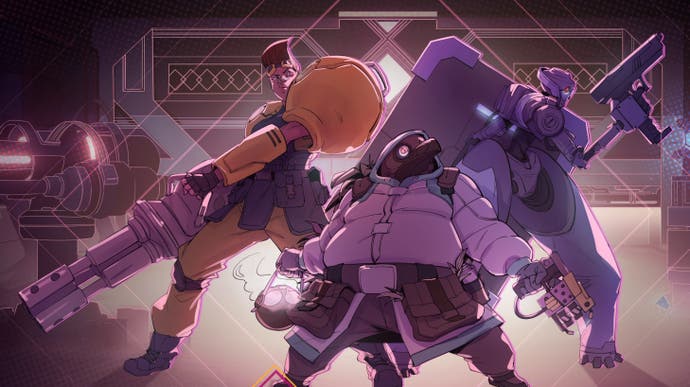 Developer Amplitude is on an announcement spree, revealing a proper release date for its promising civ game Humankind, and unveiling Endless Dungeon, a rogue-lite tactical action game and spiritual successor to Dungeon of the Endless.
Humankind - which Eurogamer's Chris Tapsell took a thorough preliminary tour of back in June - was originally due to launch this year, but Amplitude eventually opted to delay release into April 2021. It's now ready to be more specific, however, announcing that Humankind will be making its way to Steam, the Epic Store, and Stadia on 22nd April next year.
What's more, those who've pre-ordered on Steam will have the chance to trial-run a new chunk of the game via Amplitude's OpenDev platform from 15th-28th December. This "Lucy" gameplay scenario will feature Humankind's first four eras - Neolithic to Early Modern - and includes a taste of various systems, including religion, civics, and diplomacy. "We hope that peoples' experiences with this build will help us to further improve the game", says Amplitude.
As for Endless Dungeon, it's set to deliver rogue-lite tactical twin-stick shooting action as players, shipwrecked on a mysterious space station, recruit a team of heroes in a bid to get to their vessel's core - protecting their crystal from ceaseless waves of monsters along the way. It features a new storyline set in the Endless universe, and can be played either solo - one player controlling the entire squad - or with friends in multiplayer.
There's no word on a release date for Endless Dungeon yet, but it's scheduled to debut on PC, Switch, PlayStation 4, PS5, Xbox One, and Xbox Series X/S.