Amiibo unlock extra racing suits in Mario Kart 8
UPDATE: First DLC pack dated, Amiibo and new Zelda track gameplay shown off.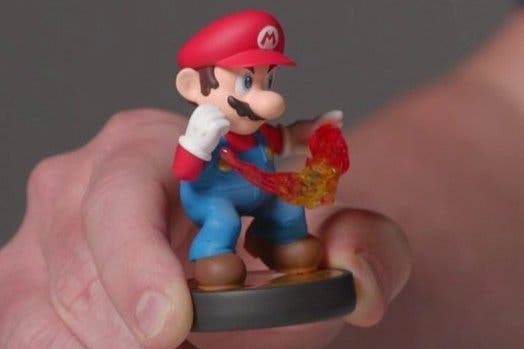 UPDATE 5/11/14 22:45pm: Nintendo has now confirmed Mario Kart 8's previously-leaked Amiibo details and given the game's first DLC pack a release date of 13th November.
Included in the pack are new racers Link, Tanooki Mario and Cat Peach, as well as eight new tracks. The highlight, Hyrule Circuit, includes Zelda's iconic castle and Hyrule Field locations.
Also included are new F-Zero-themed track Mute City, the previously-revealed Excitebike Arena, and two other new tracks - Dragon Driftway and Ice Ice Outpost. Retro tracks Yoshi's Circuit, Wario's Gold Mine and the SNES Rainbow Road are also included.
As expected, Amiibo support comprises character-themed outfits for your Mii racer: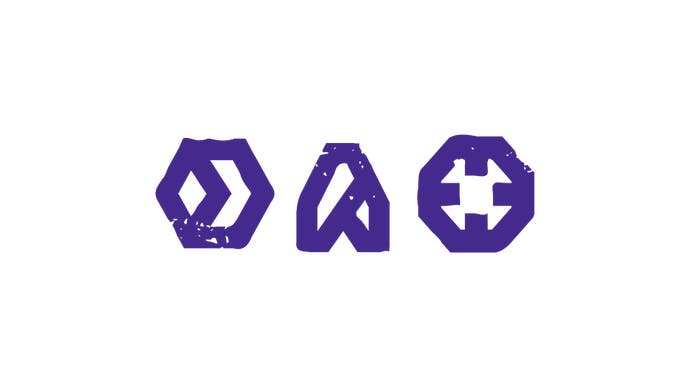 Footage of the announcements, as well as a demonstration of the game's Amiibo compatibility, lies just below:
ORIGINAL STORY 5/11/14 8:20am: Amiibo owners can unlock extra racing suits for their Mii characters in Mario Kart 8, according to a leaked page on Nintendo's site.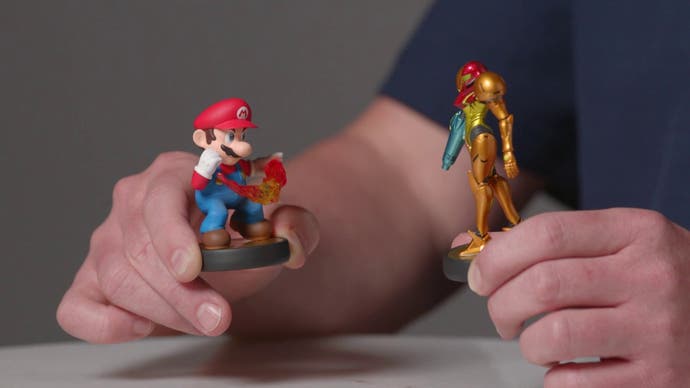 Some of the NFC figurine range will become compatible with the racer following a software update on 13th November. (The figures themselves launch here on 28th November).
The details were published last night on Nintendo's official site but were pulled quickly afterwards. However you can still see them via Google's cache.
It's likely that the information is due to be officially announced during this evening's Nintendo Direct, set to broadcast at 10pm UK time tonight.
Nintendo's site listed Mario, Luigi, Yoshi, Peach, Donkey Kong, Link, Kirby, Captain Falcon, Samus and Fox McCloud figurines as compatible.
This suggests that a small selection won't be - including Pikachu, Marth, Wii Fit Trainer and - strangely - Animal Crossing's Villager.
Villager is set to be added to Mario Kart 8 next year as a playable character via the game's second DLC pack, so perhaps support for the figure will be included at a later date.
There's no word of support for December's second wave of Amiibo characters either: Diddy Kong, Zelda, Luigi, Captain Falcon, Pit and Little Mac.
Eurogamer recently went hands-on with Nintendo's final Amiibo designs. How do they look?