Amazon is yanking struggling free-to-play shooter Crucible back into closed beta
A little over a month after release.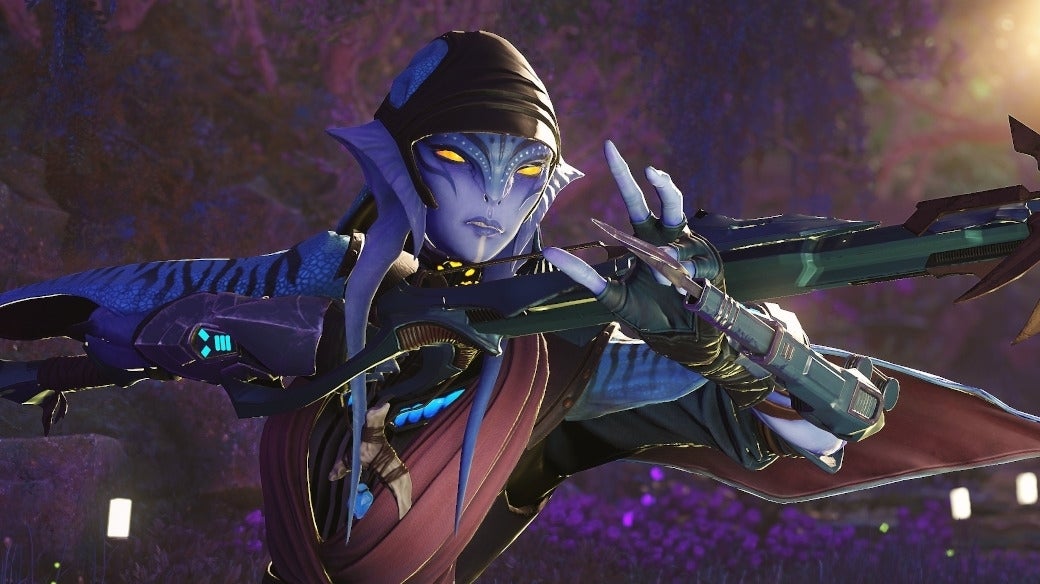 Amazon has made the unprecedented decision to withdraw its struggling free-to-play team-based shooter Crucible from general release, and it will now, a little over a month after its initial launch, re-enter a period of closed beta testing.
Despite being Amazon's first foray into video games, Crucible released on Steam to remarkably little fanfare back in May, and while it managed to attract decent interest initially, concurrent player numbers have steadily fallen to peaks of less than two hundred players a day.
Amazon and developer Relentless' initial, and rather surprising, response was to retire all but one of Crucible's three modes, leaving only Heart of the Hives intact. "Focusing on one mode allows us to refine the design of core systems without the compromises we needed to make to support three game modes", Relentless explained at the time.
While jettisoning two thirds of the game a little over two weeks after its release certainly raised a few eyebrows, Relentless' Colin Johanson insisted the studio had always planned to make significant changes to the core experience during Crucible's "pre-season" period - which did rather raise the question of why Amazon hadn't been more transparent and slapped an early access label on Crucible from the off.
That, though, is something of a moot point, given that Amazon and Relentless have now taken the somewhat remarkable decision to withdraw Crucible from general release, pulling it back into closed beta. As of 5pm in the UK/9am PT tomorrow, 1st July, only existing users will be able to access Crucible; new players will need to wait until sign-ups open on the official website further down the line - a move that the developer says will help it "focus on providing the best possible experience for our players".
Relentless notes that existing users will still have 24/7 access to Crucible once the game shifts to closed beta, and that they'll retain all progress and customisation items earned so far.
During closed beta, Relentless says it will start scheduling weekly sessions in order to play directly with users and to solicit feedback at the same time. It also plans to establish a community council, "made up of beta participants of all playstyles from casual to highly competitive players, who we'll be working especially closely with".
"When we exit beta," explains Relentless, "it will be based on your feedback and the metrics that we see in-game".