Amazon delays launch of MMO New World to August due to coronavirus
Closed Beta now coming in July.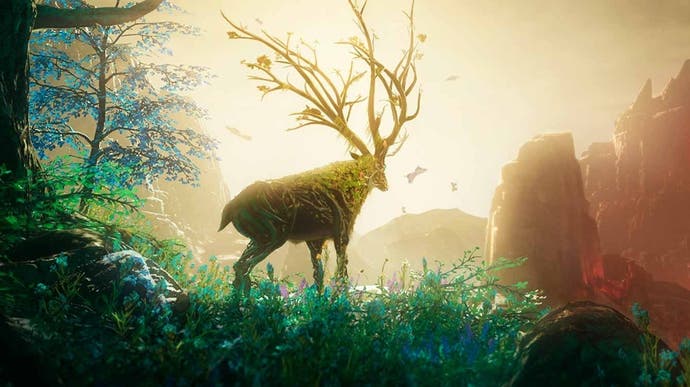 Amazon Game Studios has announced a delay for its massively multiplayer online epic New World, which was originally scheduled to launch in May, but will now arrive on 25th August as a result of the ongoing coronavirus pandemic.
Writing in a blog post on the official New World website, Amazon explained that while its development team was "making great progress, developing an ambitious MMO like New World remotely [due to the pandemic] has introduced some challenges".
As a result, it says it's made the decision to delay the game "in order to reach our quality bar as we work remotely for the foreseeable future".
"We know you are eagerly anticipating the launch of New World, and we're excited to share it with you," it continued, "However, the health and safety of our team is our first priority. We hope you understand our decision to protect our team during these uncertain times while we re-focus on a timeline that will ensure New World is the best possible game it can be."
New World's ongoing Alpha will remain open in the run up to the game's revised 25th August release on PC as Amazon continues to "test and tune our player experience". However, the previously announced Closed Beta - originally slated for this month - will now be held in July.
Eurogamer's Robert Purchese, incidentally, took a closer look at New World late last year, if you're keen to know more.
As for Amazon's second title, free-to-play team-based sci-fi shooter Crucible, there's no word yet if its own May release date will be impacted by the ongoing coronavirus situation. However, a recent report suggested the company's video game streaming service, codenamed Project Tempo, could now see its launch pushed out of this year and into 2021.