Alan Wake's American Nightmare found on Steam registry
Release imminent?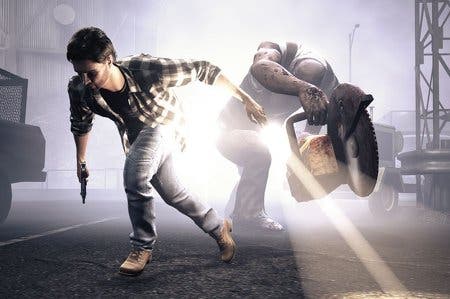 Xbox Live Arcade spin-off Alan Wake's American Nightmare has been found buried within Steam's registry, suggesting a release is imminent.
dsogaming spotted the entry for the Remedy-developed action-focused game, and published it for your viewing pleasure.
The game's appearance on PC comes as no surprise. Franchise boss Oskari Hakkinen told Eurogamer back in February that the Finnish independent studio would make a PC version happen "if we can". And with the XBLA version now some two months old, any exclusivity deal with Microsoft should be nearing its end.
And a release on Steam makes sense, too. Earlier this year Remedy released the PC version of Alan Wake, which made its debut on Xbox 360 in 2010, first on Valve's digital platform.
Alan Wake's American Nightmare is a standalone, more action-oriented experience than Alan Wake, set in a fictional episode of Night Springs, the Twilight Zone-style TV show that appeared in the main game. It sees the grumpy writer face off against waves of enemies with an arsenal of weapons.