AIAS 2011 nominees for 'video game Oscars' revealed
Uncharted 3 most nominated.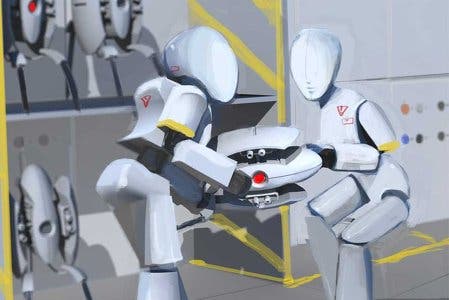 The AIAS shortlist for the 15th Annual Interactive Achievement Awards - i.e. the game Oscars - has been revealed.
Game of the Year 2011 contenders are Batman: Arkham City, Portal 2 (Eurogamer's Game of the Year 2011), The Elder Scrolls 5: Skyrim, The Legend of Zelda: Skyward Sword and Uncharted 3: Drake's Deception.
Uncharted 2 scooped an incredible 10 AIAS awards two years ago, including Game of the Year 2009.
Mass Effect 2 was crowned AIAS Game of the Year 2010.
Uncharted 3 leads the charge this year with 12 nominations, followed by Portal 2 with 10 nominations, L.A. Noire with nine, and Batman: Arkham City, Battlefield 3 and Skyrim with six nominations each.
The awards ceremony takes place on 9th February in Las Vegas during the D.I.C.E. Summit event. Maybe Elvis will be there.
The key category shortlists are below. The full list of finalists is on the AIAS website.
Game of the Year
Batman: Arkham City (Rocksteady/Warner)
Portal 2 (Valve/Valve)
The Elder Scrolls V: Skyrim (Bethesda/Bethesda)
The Legend of Zelda: Skyward Sword (Nintendo/Nintendo)
Uncharted 3: Drake's Deception (Naughty Dog/Sony)
Outstanding Innovation in Gaming
Bastion (Supergiant/Warner)
L.A. Noire (Team Bondi/Rockstar)
Portal 2 (Valve/Valve)
Skylanders Spyro's Adventure (Toys for Bob/Activision)
The Elder Scrolls V: Skyrim (Bethesda/Bethesda)
Action Game of the Year
Battlefield 3 (DICE/EA)
Call of Duty: Modern Warfare 3 (Infinity Ward/Sledgehammer/Activision)
Dead Space 2 (Visceral/EA)
Gears of War 3 (Epic/Microsoft)
Saints Row: The Third (Volition/THQ)
Adventure Game of the Year
Batman: Arkham City (Warner/Rocksteady)
L.A. Noire (Team Bondi/Rockstar)
Portal 2 (Valve/Valve)
The Legend of Zelda: Skyward Sword (Nintendo/Nintendo)
Uncharted 3: Drake's Deception (Naughty Dog/Sony)
Role-Playing/Massively Multiplayer Game of the Year
Dark Souls (From Software/Namco Bandai)
Deus Ex: Human Revolution (Eidos Montreal/Square Enix)
Star Wars: The Old Republic (BioWare Austin/EA)
The Elder Scrolls V: Skyrim (Bethesda/Bethesda)
The Witcher 2: Assassins of Kings (CD Projekt Red/Atari)
Mobile Game of the Year
Contre Jour (Chillingo/EA)
Dead Space (EA/EA)
Infinity Blade II (Chair/Epic)
Tentacles (Press Play/Microsoft)
The Dark Meadow (Phosphor/Phosphor)
Handheld Game of the Year
Ghost Trick: Phantom Detective (Capcom/Capcom)
Kirby Mass Attack (Hal Laboratory/Nintendo)
Mario Kart 7 (Nintendo/Nintendo)
Professor Layton and the Last Specter (Level 5/Nintendo)
Super Mario 3D Land (Nintendo/Nintendo)
Downloadable Game of the Year
Bastion (Supergiant/Warner)
Drawn: Trail of Shadows (Big Fish/Big Fish)
Insanely Twisted Shadow Planet (Fuel Cell/Microsoft)
Ms. Splosion Man (Twisted Pixel/Microsoft)
Orcs Must Die! (Robot/Microsoft)