Activision's free-to-play Call of Duty mobile game gets October release date
And, yes, there's a battle royale mode.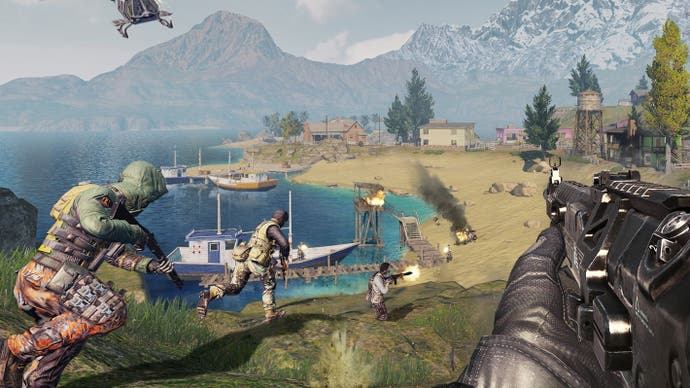 Activision has announced that its free-to-play Call of Duty mobile game will, following its limited beta launch earlier this summer, be getting an official iOS and Android release on 1st October.
Call of Duty: Mobile, as the game is imaginatively titled, is a collaboration between Activision and gargantuan Chinese entertainment company Tencent, with development duties being handled by Tencent's in-house studio Timi.
The package promises to deliver its own mobile spin on the classic Call of Duty FPS formula, and features maps, modes, weapons, and characters from all across series. Modern Warfare maps like Crash and Crossfire are included, for instance, as are Black Ops' Nuketown and Hijacked.
Activision says that Call of Duty: Mobile will feature a range of modes at launch, including Team Deathmatch, Search and Destroy, and Free-For-All. Additionally, players can unlock familiar series characters (such as John "Soap" MacTavish and Simon "Ghost" Riley from the Modern Warfare series), as well as weapons, scorestreaks, and gear for use in customising load-outs.
Call of Duty: Mobile will also incorporate - gasp etc. - its own battle royale mode, setting 100 combatants loose on a new map designed specifically for the mobile game. It will feature iconic Call of Duty locations (much like Blackout on consoles), and promises opportunities for land, sea, and air conflict - with vehicles including the ATV, helicopter, and tactical raft. Call of Duty: Mobile's battle royale mode will be playable solo, as duos, or in teams of four.
More modes, content, time-limited events, and playlists will be added on a "regular basis".
In a blog post from July, Activision's VP of mobile Chris Plummer also confirmed that Call of Duty: Mobile would feature a Battle Pass - with both premium and free progression tiers available - enabling players to unlock the likes of new weapons, weapon skins, character outfits, melee skins, grenade skins, backpack skins, emotes, sprays, helicopter skins, vehicle skins, parachute skins, glider skins, and Weapon XP Cards, as they level up.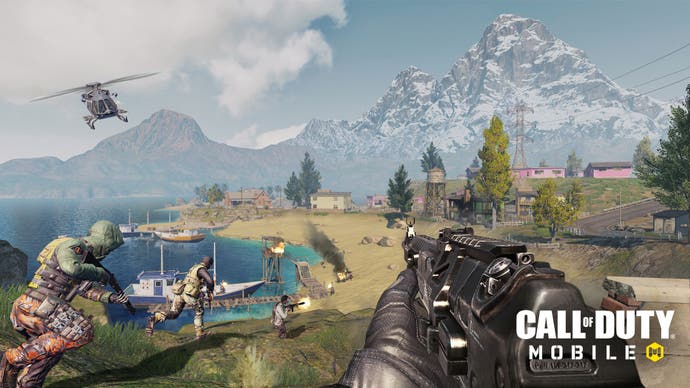 Plummer explained that one form of in-game currency, Credits, can be earned through regular play and can be used to purchase items in the store. CoD points, meanwhile, must be bought with real money, and are used for the premium Battle Pass, to skip Battle Pass tiers, and to buy items in the store. Perhaps inevitably, Plummer noted that one of the items purchasable in-store will be the aforementioned Weapon XP Cards, enabling players to level their weapons - and accrue the resulting benefits (such as attachments and perks) - faster than through regular play.
Call of Duty: Mobile will be available to download free via Google Play on Android and the iOS App Store when it launches on 1st October.