Activision adds in-game purchases called Micro Items to Call of Duty: Black Ops 2
UPDATE: They're live and listed here.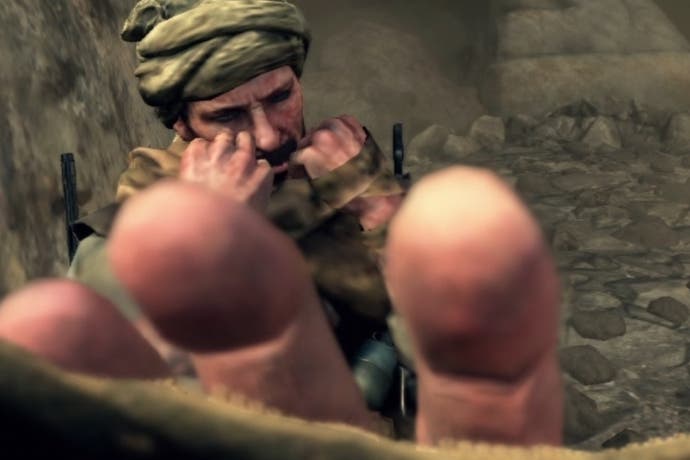 Update: The Black Ops 2 Micro Items are available today on Xbox 360. There are nine Personalization Packs, each containing one gun decoration (all listed below), three targeting reticules and a custom player calling card. The Personalization Packs cost 160 Microsoft Points each.









Original story: Activision has added in-game purchases, which it calls Micro Items, to Call of Duty: Black Ops 2.
Tomorrow, Wednesday 13th March players will notice what Activision describes as "optional" Micro Items within the shooter. Activision community manager Dan Amrich said they were "either personal customisations or nice little luxuries that I've seen players request".
He insisted none of the Micro Items affect gameplay, rather they are "small, specific ways to enhance your online experience".
So, what, exactly, are they?
Personalisation Packs are like "dress-up for your favourite weapon". Each pack contains a unique weapon camo, three targeting reticles and a Calling Card. A set costs 160 Microsoft Points (the Micro Items launch first on Xbox 360, as is Call of Duty tradition, but will come to other platforms later). An example of one of these packs is the Bacon Personalisation Pack, which wraps your weapon in, yes, bacon.
Another example of a Micro Item is the Extra Slots Pack. This adds 10 more Create-a-Class slots and "significantly" expands your media storage, allowing you to archive 20 more emblems, 32 more films and 40 more screenshots. The pack costs 160 Microsoft Points.
And there's the Flags of the World Calling Card Packs, which include national flag-themed Calling Cards from countries around the world. These packs are divided by region and cost 80 Microsoft Points each.
Also included under the Micro Items banner is the Nuketown 2025 map, previously a bonus map awarded to those who pre-ordered and this week available for free, and Nuketown Zombies, previously available as part of the Hardened or Care Package editions of the game, now available as a standalone level for 400 Microsoft Points.
Micro-transactions have come under fire in recent weeks, with EA games in particular singled out for criticism.
Perhaps in anticipation of a bad reaction from customers, Amrich moved to pour cold water on fears about Call of Duty's Micro Items impact on gameplay.
"At the end of the day, all of these items are completely optional, and were created for players who've asked for more customization options," he said. "If that's not you, that's fine; everybody gets Nuketown 2025 for free, so definitely take advantage of that"