A Microsoft Flight Simulator modder is building a tour guide to the entire world
And to your left…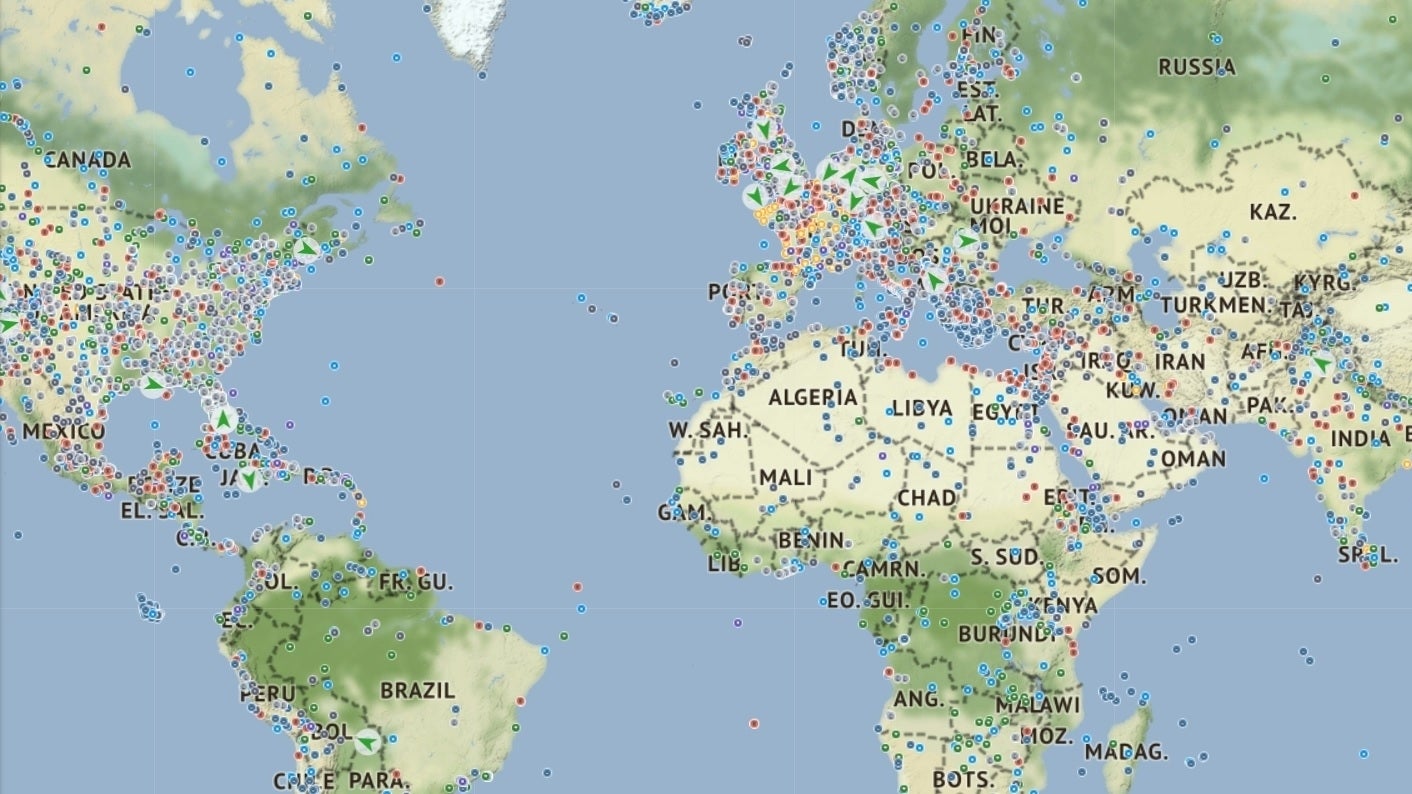 An ambitious modder is building an audio tour of the entire virtual world - inside Microsoft Flight Simulator.
Bushtalk Radio is a community-driven project that adds audio descriptions to over 8000 points of interest in the sim. These audio descriptions are played automatically as you arrive at one of the supported POIs.
Some of the most-visited POIs with accompanying audio tours include a raft of UK landmarks, such as The O2, Tower Bridge, Hyde Park, The Shard and Big Ben.
Other international locations with audio tours include Mount St. Helens in the Pacific Northwest of the United States, and Mount Vesuvius in Italy.
There are even audio tours tied to the locations of historic events, such as ancient battles, the sinking of the Titanic, and even the recent blocking of the Suez canal.
Bushtalk Radio was created by a modder called Patrick, who told Eurogamer how it came to be.
"When I heard that MSFS2020 would feature the whole world in amazing detail, I was instantly hooked," he said.
"Being stuck at home with no prospect of travel, I bought the game as a way to explore the world virtually. I wasn't satisfied just flying over the beautiful scenery, I also wanted to learn. I used Google Maps and to look for landmarks that had interesting Wikipedia articles. I figured I could probably write a script to automate this. I was joined by a good friend and started coding in our free time."
Bushtalk Radio has evolved significantly over time. Rather than indexing every mundane Wikipedia article, Patrick and co decided to let users curate and submit their own POIs. Users provide a location and a script and the mod team converts it to audio, which is then played to anyone flying near it.
Patrick says submissions have grown "exponentially", and there are even volunteers who help with the review process.
More recently, the modders added a radar feature that scans your vicinity for undiscovered POIs that you can choose to publish. "It brings an exploration element as you never know what you might find," Patrick says.
Patrick has even added a local radio station tuner that players can use to help get a sense of the local culture. And, more recently, the team has started indexing informative content on YouTube to show to users based on their in-game location. The idea, Patrick says, is players can use these features as in-flight entertainment during longer flights.
"People instantly connected with the virtual tourism idea, especially once MSFS added VR support," Patrick says.
"A lot of our users feel that Bushtalk Radio has become an integral part of their flying experience because of what you can learn along the way."
Over 8000 POIs are mapped so far, but Patrick's long-term goal for Bushtalk Radio is much more ambitious.
"We'd like to map every location in the world that has an interesting story to tell," he says.
"A game like MSFS 2020 has a long shelf life but we also want to experiment with opening up our content map to other games and include console players in the upcoming console release of MSFS."
There's more on the Bushtalk Radio Discord. They also have a Patreon.