5-year PlayStation Plus members get a personalised print
Go wild!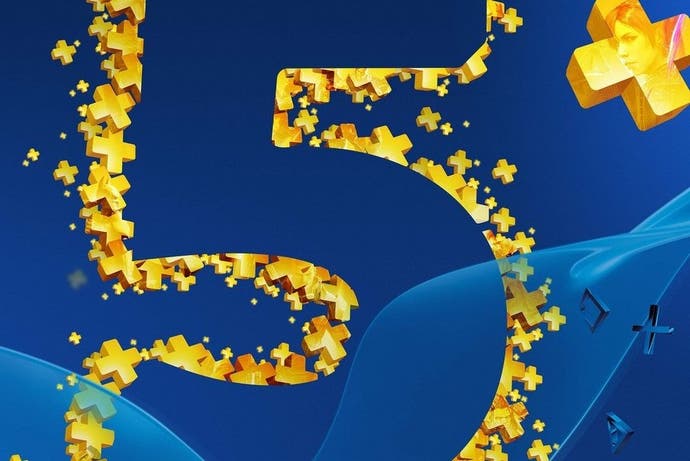 Subscription service PlayStation Plus is five years old. As an anniversary present, and a thank you, Sony will send a gift to people who subscribed from the beginning - from 29th June 2010.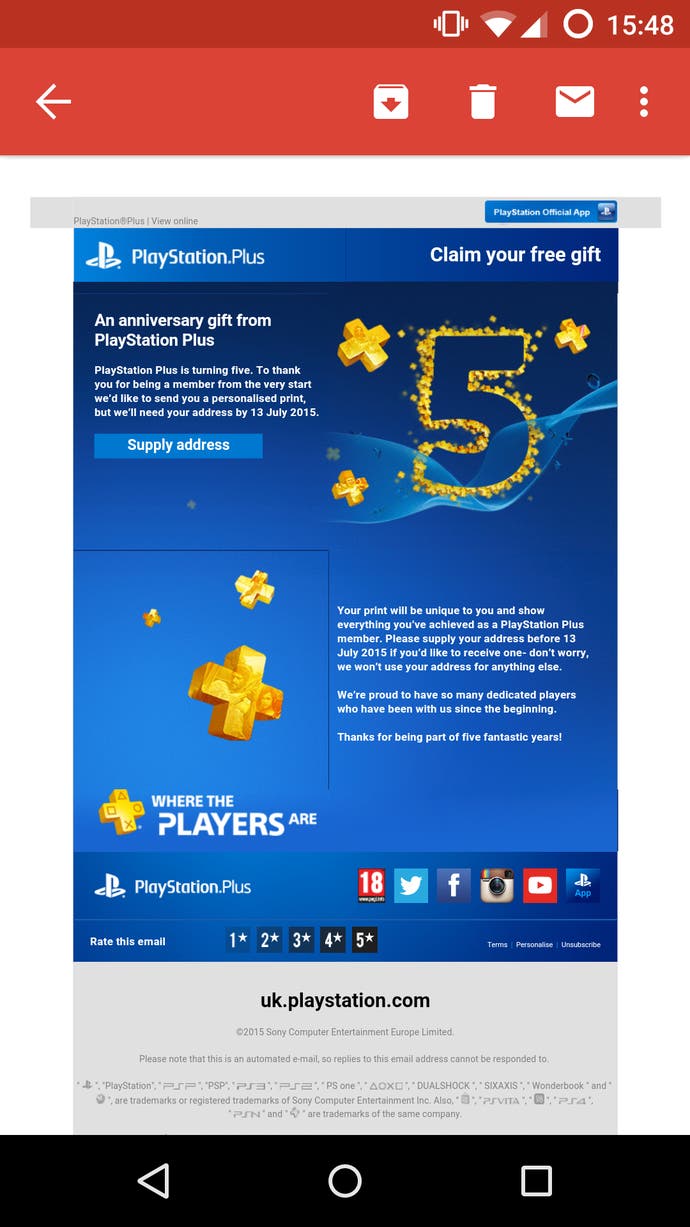 That gift has been revealed as a personalised print, according to people on NeoGAF and Reddit who qualified. "Your print will be unique to you and show everything you've achieved as a PlayStation Plus member," Sony's email said.
To qualify you must have been an uninterrupted member of PlayStation Plus since launch, 29th June 2010, clarified European PlayStation blog manager Fred Dutton.
PS Plus was Sony's foray into the paid membership space that had been so lucrative for Microsoft and Xbox Live. A PS Plus membership is required today to play PS4 titles online. A subscription to PlayStation Plus costs £39.99 for a year, £5.49 a month, or £11.99 for three months.
PlayStation Plus in 2015 is a healthy and attractive service, with high profile games usually among the line-up of monthly games given for free. This month it's the excellent Metal Gear Solid: Ground Zeroes. Games with Gold, Microsoft's comparative Xbox programme, offers Assassin's Creed 4: Black Flag. Despite that, it's a service that - in free game terms - has typically lagged behind.