£35 Call of Duty: Black Ops 2 Season Pass, Elite Free spotted
4 map packs for what amounts to a $10 discount.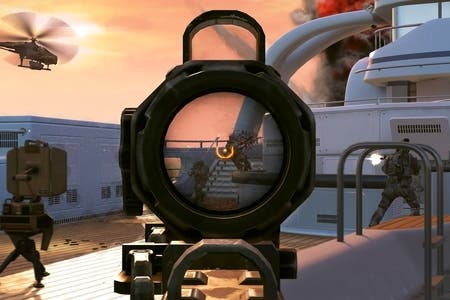 The internet has discovered a Call of Duty: Black Ops 2 Season Pass.
You get four map packs, which include multiplayer and Zombies content, for £34.99, which amounts to a $10 saving on the sold separately price.
The information popped up on the UK Call of Duty: Black Ops 2 website, which probably means someone somewhere in Activision mission control pressed the wrong button early. The page has been removed, but the no-scopers at MP1st took a picture and popped it online.
What does this mean for Call of Duty Elite, the free and premium stat tracking and COD culture service that launched with Modern Warfare 3 last November? MP1st noticed a heading for Elite Free on the website, suggesting there will be a free and premium offering. But what is included in which offering? And how does this Season Pass fit in? Questions, questions. We expect answers from Activision shortly.
Elite 2.0, as it's known internally, is shrouded in mystery. Last year Elite chief Noah Heller told Eurogamer it needs to be in Black Ops 2, and as a result better integrated into the experience. Right now, Elite is an app you access from the PS3 or Xbox 360 dashboard. Integration with the game itself isn't exactly seamless.
"Long term, we're making Elite and the game synonymous," Heller said. "If you want to play solo or single-player, you might never notice Elite, but the moment you dip your toe into multiplayer, you're part of Elite. It's just up to you whether you take full advantage of the features or not."