Pewdiepie hits 50m subscribers, claims he'll delete channel today
UPDATE: Trolls us all by deleting his second channel.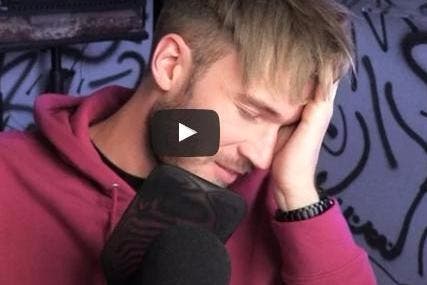 UPDATE 09/12/2016 5.30pm: Pewdiepie has trolled the internet at large by not deleting his channel with a record-setting 50m strong subscribers. Instead, he deleted his second channel, Jack septiceye2, which only had two videos.
The second account was put up after a 20th October video called My New 2nd Channel. True to form, the Jack septiceye2 account has been deleted.
This was partially a ploy to reach 50 million subs, an unheard of amount for a YouTube content creator, but there was a more satirical element to this as well, as Pewdiepie recently vented his frustration with the media reporting on his sarcastic bits out of context. Granted that was after his threat to remove his channel, but in his latest video, about the gag, Pewdiepie ends it with a montage of articles from major news outlets writing about his alleged channel deleting, thus proving that his pronouncement was apparently newsworthy.
ORIGINAL STORY 09/12/2016 10.42am: Pewdiepie, YouTube's most subscribed channel owner and by far its biggest gaming star, last night became the first to ever hit 50m subscriber milestone.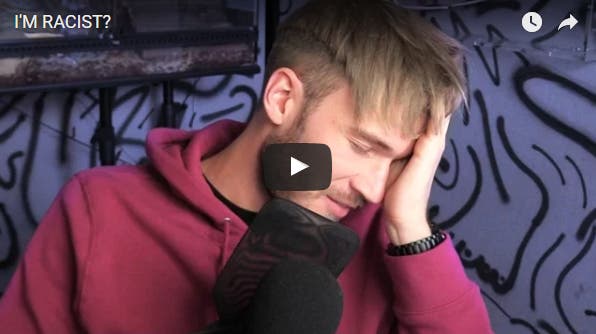 He's also pledged to delete his channel at 5pm today, and start afresh.
The internet has mixed opinions on Pewdiepie - aka 27-year-old Felix Kjellberg. On the one hand, it has given him legions of fans, who flocked to his YouTube channel in its early years to see him gurn and react wildly to horror games.
But, on the other, the internet has also cast Pewdiepie - rightly or wrongly - as the figurehead of YouTubers. Media reports often use his name as a synonym when writing about gaming YouTubers in general.
This is why the media has fingered him in some of the platform's biggest controversies - such as channel owners secretly running gambling sites and encouraging their young followers to hand over cash for a chance at gaming skins - just because he is the platform's most recognisable face.
Kjellberg founded the Pewdiepie channel back in 2010 when he was 21. It's fair to say he's matured over the past six years - especially as he has weathered the media attention that has come with his rising status - and now regularly vlogs about the recent changes to YouTube's algorithms which are affecting smaller channels.
Videos from the past few weeks have tackled YouTube's refusal to acknowledge or improve a number of issues plaguing the platform, such as viewers getting unsubscribed from channels, YouTube making it harder for viewers to find channels they are still subscribed to, and an influx of "clickbait" videos in YouTube's right-hand Up Next column sorted by those with a higher clickthrough rate.
It's easy to see why Pewdiepie's huge follower count may not all be interested in such topics - and why starting a new channel might act as a way to refocus.
Meanwhile, the most recent round of media articles about Pewdiepie, written after he announced his decision to delete his channel, have upped the backlash against him to new heights.
His video responding to the most recent media claims about him is worth a watch:
Should Pewdiepie delete his existing channel as promised, his replacement channel will have a far, far smaller subscriber count. To put it in perspective - no one else is even close to matching the 50m mark. But Kjellberg has been upfront about the fact he no longer needs the money his channel brings.
Of course, the announcement of his channel's impending deletion has generated a huge amount of publicity. And, naturally, a large number of Pewdiepie's active subscribers will simply resubscribe immediately.
Perhaps a new start is a good thing, though. Pewdiepie's videos on YouTube changes highlight topics well worth tackling, even if they aren't issues which interest Pewdiepie's hardcore gamer followers. It's something Kjellberg has discussed - many of his subscribers tell him they miss the old Pewdiepie. He was funnier, they say.
Whatever happens today, it feels like YouTube's biggest channel has already changed.