Exposed YouTube star says sorry you didn't realise he owned gambling site he promoted
UPDATE: TmarTn's lawyer says "no further public comments" at this time.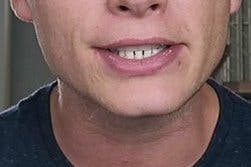 UPDATE 2.15pm: Shamed YouTube star Trevor "TmarTn" Martin has not responded to requests for comment on the matter of his gambling site promotion and ownership, but he has appointed a legal team to respond on his behalf.
Seeking answers after last night's apology video, Eurogamer asked TmarTn's legal representatives for more information, but I was told there would be "no further public comments on the matter".
For now, at least, TmarTn is staying quiet.
For reference, we had asked for answers to: why TmarTn and others promoted CS:GO Lotto without disclosing their videos as a promotional material, how TmarTn's defence that his ownership was a matter of public record is adequate disclosure and why TmarTn introduced CS:GO Lotto to his viewers as a site a friend recommended.
We also quizzed why TmarTn can be seen in another video logged in under a bot account, why TmarTn pulled many of his videos promoting CS:GO Lotto and why they remain offline, and why his latest apology video from overnight is also gone.
TmarTn has yet to say when he will next address the matter - if at all. His fellow CS:GO Lotto owner Tom "Syndicate" Cassell has signalled he will make a statement in the near future regarding his part, however.
---
UPDATE 7.50am: Mere hours after it went live, exposed YouTube star Trevor "TmarTn" Martin has deleted his own apology video.
The less-than-three-minute confessional was roundly criticised (see: below) for failing to address most of the concerns raised this week, when it transpired TmarTn had been promoting a gambling site to his young audience without any disclosure - or any word at all that he was in fact its president.
The apology, which has since been reuploaded by other users and so is still available to view via the mirror below, boiled down to TmarTn saying how his ownership was on company records so no one should have been surprised.
TmarTn deleted the video around three hours ago, along with posts on Twitter linking to it. He has not gone into detail about his decision to remove it, but told one Twitter user he was "disappointed in it".
There's no suggestion yet he'll make another. As of writing, his latest tweet two hours ago thanks fans who are still with him:
This has been such a humbling experience. Live, learn, and grow. Thankful for those still with me. Good night guys.

— TmarTn (@TmarTn) July 7, 2016
Here's the apology video to watch via a mirror. If you missed it overnight (the video only went up at midnight) there's a breakdown of what TmarTn fails to address in it below:
ORIGINAL STORY 0.30am: One of the YouTube stars who this week were discovered to be promoting a gambling site they in fact owned has issued a brief apology video in an attempt to calm the controversy.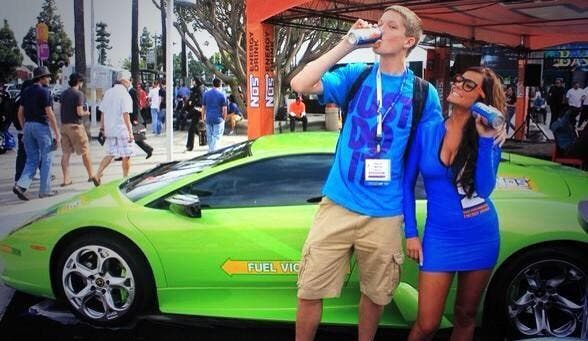 Trevor "TmarTn" Martin's piece to camera, embedded below, is short. It fails to address many of the concerns levied at him and fellow CS:GO Lotto owner Tom "Syndicate" Cassell.
Chief among those concerns - the suggestion that they knowingly mislead viewers by promoting a gambling site they in fact owned, and encouraged others to spend money on it after showcasing themselves apparently winning thousands of dollars worth of items in minutes.
MarTn's defence of himself is that his ownership of CS:GO Lotto was a matter of public record since day one (a fact he at one point himself disputed, claiming he only came on board later).
In short, TmarTn appears to suggest his fans should have researched the company details of a website he himself told viewers he had just stumbled upon, so they could have then discovered he was registered as its president.
"Now, my connection to CS:GO LOtto has been a matter of public record since the company was first organised back in December 2015," TmarTn states. "However, I do feel like I owe you guys an apology. I'm sorry to each and every one of you who feels like this was not made clear enough to you."
It's worth remembering at this point how TmarTn introduced the site to his viewers: "[A friend] has been hitting me up and we found this new site named CS:GO Lotto. I've put a link down in the description, check it out. Anyway, we were betting on it today and I won $69 or something, so it was a pretty small pot but it was the coolest feeling ever! I ended up following them on Twitter and they're now talking to me about potentially doing a skin sponsorship!"
The idea that any viewer could assume TmarTn's ownership from that - or then go researching the company to find out - is unlikely to convince anyone.
TmarTn's apology video continues with a reassurance he is "committed to making sure that my YouTube channel, as well as all of my other businesses, are in compliance with the law", that users under the age of 18 are not supposed to gamble on the site, and that he believes every game played on the site has been "legitimate".
The statement does not address why TmarTn and others promoted the site without disclosing their ownership of and financial ties to the company.
It does not address or apologise for TmarTn pretending to stumble upon the site - rather, it suggests that TmarTn's own viewers could and should have known by themselves.
It does not address video which shows TmarTn logged in under a bot account.
It does not address how his many viewers under the age of 18 are able to log in and gamble by simply ticking a box to say they're 18.
It does not address why TmarTn pulled many of his videos promoting CS:GO Lotto and why they remain offline.
Eurogamer reached out to TmarTn earlier in the week for answers to all of the above. We have since also reached out to TmarTn's lawyer, who declined to comment on any points raised above.
The only thing the video does say, really, is that TmarTn's fans should not feel like he was trying to deceive them, and that he is now looking forward to getting back to "regularly scheduled content".
I've since spoken with PsiSyndicate, another YouTuber involved in promoting gambling sites without proper disclosure. He has revealed how easy it is for gambling sites to rig results so YouTubers can be seen winning easily - and how they are paid handsomely at the same time.
---