You should give the Heaven's Vault demo a go this weekend
I beseech thee.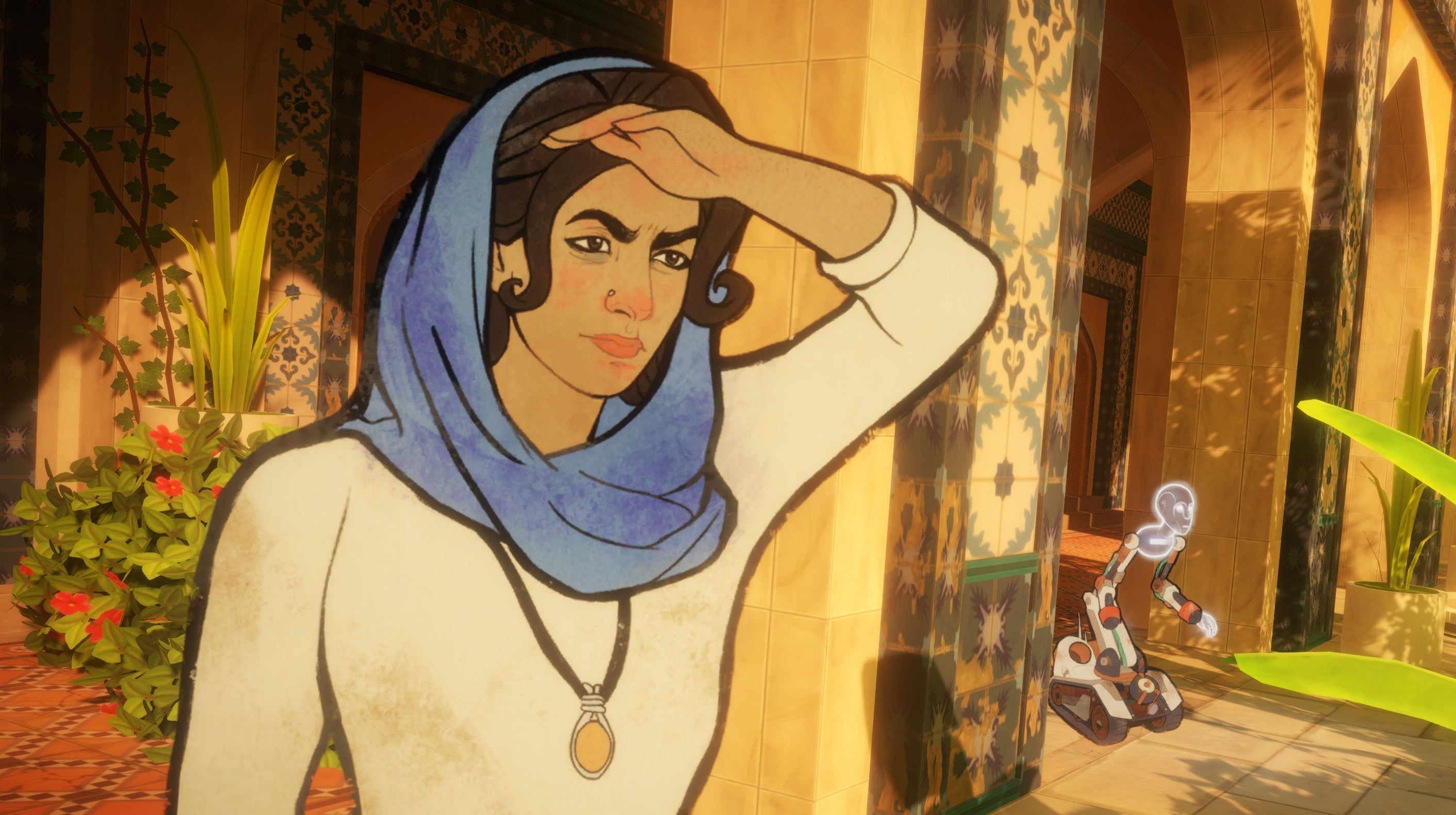 Heaven's Vault is a fine game, and not yet a month old, but you might not have heard of it - as an independent production it doesn't have a massive megaphone. Thankfully now, there's now a free demo you can try.
The demo is available on Steam this weekend (10th-13th May) and follows main character Aliya, and her robot companion Six, as they explore a palatial ruin. The demo has been released in conjunction with the LudoNarraCon event, where Heaven's Vault developer Inkle will be.
Aliya is an explorer. She sails through space looking for artifacts from an ancient human civilization. The riches she seeks, however, are to do with understanding their language.
The game itself plays out like a point-and-click with lots of conversations and a central hieroglyphic decryption mechanic. The more examples of the language you find, the broader your understanding will become. It's fascinating and it's expertly put together.
Christian Donlan reviewed Heaven's Vault. He called it "an archaeology adventure like no other ... as intricate and inter-connected, perhaps, as one of the tiled abstract patterns that decorate the walls and doorways of the game's Middle-Eastern and North-African-inspired environments." It's out now on PC, PS4 and Mac.