Sublime globe-trotting steampunk adventure 80 Days heading to Switch next month
And Heaven's Vault is out next year.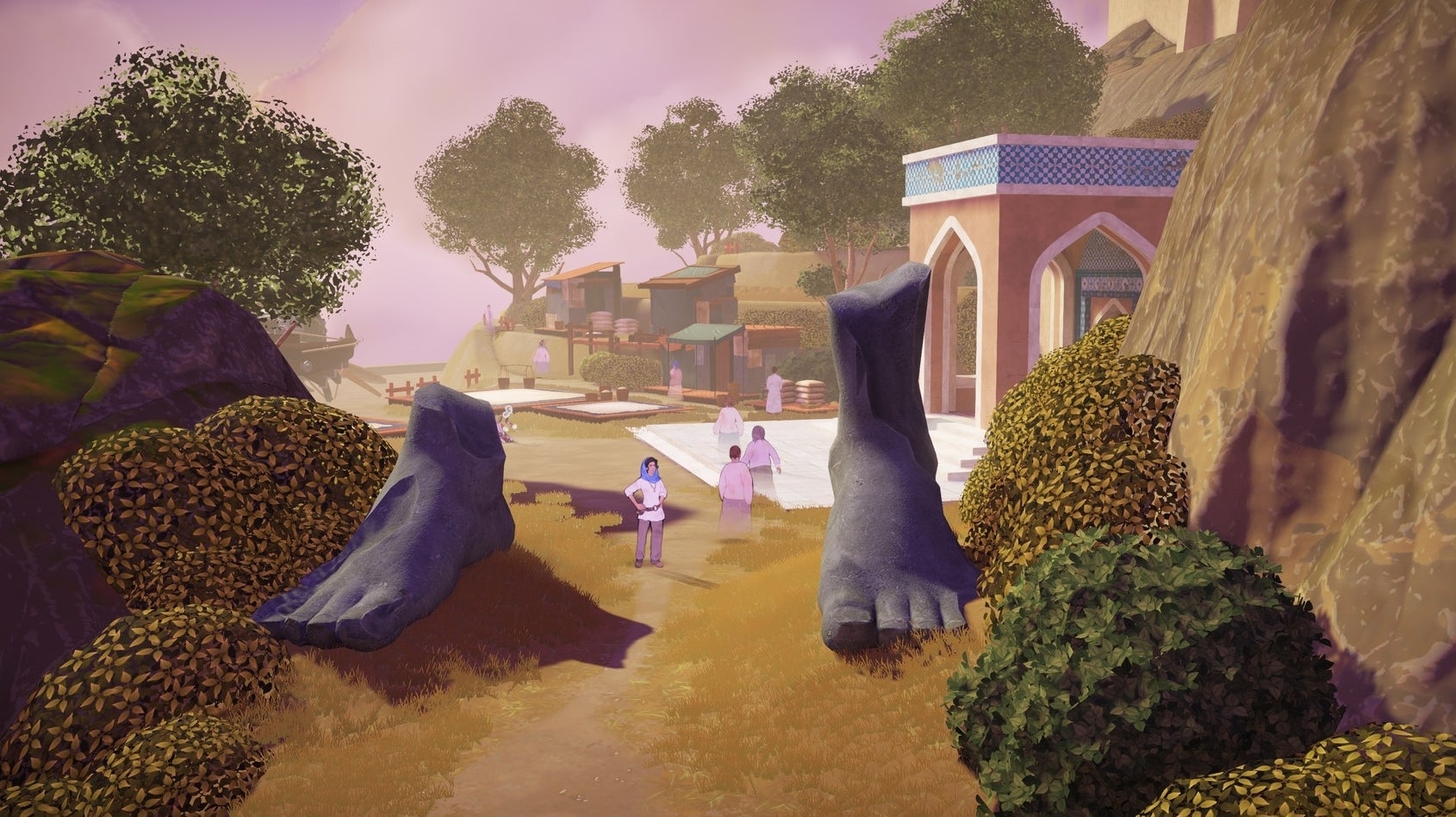 80 Days, developer Inkle's sublime steampunk spin on Jules Verne's classic travel story, will be heading to Switch on 1st October, and the studio's equally breathtaking language-themed archaeological adventure, Heaven's Vault, is coming to the console next year.
80 Days, if you've not yet had the pleasure, is an illustrated slice of interactive fiction that takes Jules Verne's classic globe-trotting story as a starting point for its own glorious adventure. With Phileas Fogg's daredevil wager underway, players - in the role of Fogg's ever-faithful servant Passepartout - are tasked with charting a course around the globe, navigating between more than 170 possible destinations by air, land, or sea.
Each city stop-off give players a chance to shop and trade (acquiring items that might prove useful in the future, or exchanging them for always-handy cash) or to explore each vividly imagined location, gathering information, enjoying the sights, or perhaps even indulging in a fleeting romance or two.
What starts as a familiar adventure soon deviates madly from Verne's original story, however, sprinting across an alternative-history steampunk world filled with amphibious locomotives, mechanical camels, warring factions, and other exotic sights - all relayed primarily through beautifully written, wonderfully evocative prose. It's great, and Eurogamer's Christian Donlan was enamoured enough to award it a Recommended badge when it came to PC in 2015.
As for Heaven's Vault, it's another corker from Inkle, this time mixing Indiana-Jones-style archaeological adventuring with a dash of science fiction. It tells the story of Aliya Elasra and her robot companion Six, as they explore the mysterious Nebula in search of a missing person and an ancient civilisation. Again, it's a very choice-heavy game, filled will wonderful prose, but, here, there's an ingenious focus on learning language to make sense of the long-forgotten places and relics you encounter on your adventures - and it's all presented in a strikingly designed, fully navigable 3D world. Donlan was quite taken with this one too.
There's no release date for Heaven's Vault on Switch just yet, but Inkle says to expect it some time next year. 80 Days, as a reminder, is out on 1st October.