You can soon buy those Minecraft-inspired Crocs you've always dreamed about
Minecroc.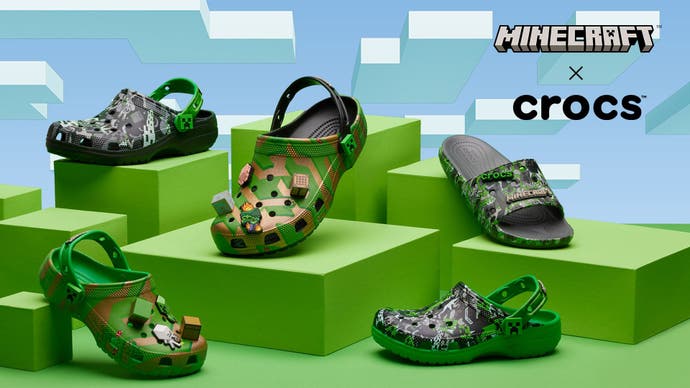 Microsoft has partnered with Crocs to introduce a new line of Minecraft-inspired Crocs.
The limited-edition collection – set to launch on 16th February – will be available worldwide and includes two classic clogs, two classic elevated clogs that come with Jibbitz charms, a classic slide, and two "unique sets of Minecraft-themed Jibbitz charms that will "turn any pair of Crocs into a Minecraft adventure".
Both sets of clogs will be available for adults and kids, although the classic slide will only be available for grown-ups - sorry.
Everyone, however, can download a free pair of Minecraft x Crocs in-game. You're welcome.
"Together, Minecraft and Crocs are bridging the gaming world with style and comfort, powering imagination through Crocs and the infinite possibilities of play in Minecraft," explains the blurb.
"Whether you live and play in Survival or Creative mode, these shoes are ready to adapt to your needs with the simple movement of a strap."
It's not the first time a Microsoft franchise has launched a footwear range. This time last year, 343i partnered with American footwear manufacturer Wolverine to create boots inspired by Halo.