Yoshi for Switch is officially delayed into 2019
In case you were wondering where it had got to.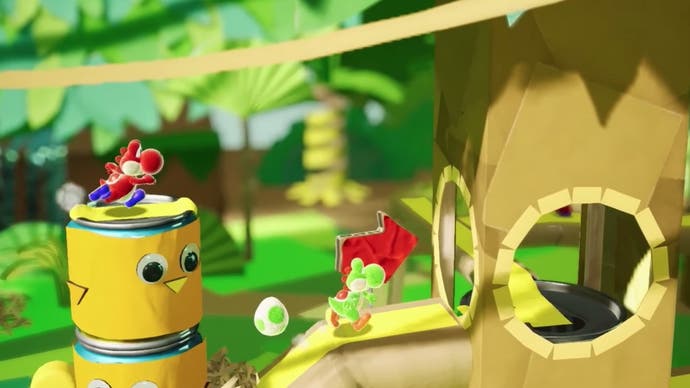 Yoshi for Switch (working title, obviously) was conspicuously absent during Nintendo's E3 Direct this year, and the company has now made the game's delay into 2019 official.
The unquestionably adorable title was originally announced back in 2017, and looks to offer a similar slice of side-scrolling platforming to Nintendo's wonderful Yoshi's Woolly World on Wii U - complete with two-player mode. It was initially expected to release some time this year, so its absence at E3 was a bit of a surprise.
Now, however, Nintendo has moved to quell confusion, and updated Yoshi's listing page on both its UK and US websites, placing the game's new release date as "2019". Speaking to Kotaku yesterday, Nintendo of America's director of product marketing Bill Trinen offered assurances that updates on the game will be coming "later this year."
The delay is disappointing news for fans of small green dinosaurs and daring knitwear, but at least 2018 won't be completely Yoshi free - he'll be popping up in Mario Tennis Aces and Super Smash Bros Ultimate before the year is through.