Yooka-Laylee's ice level lets you transform into a snowplough
Watch brand new extended gameplay.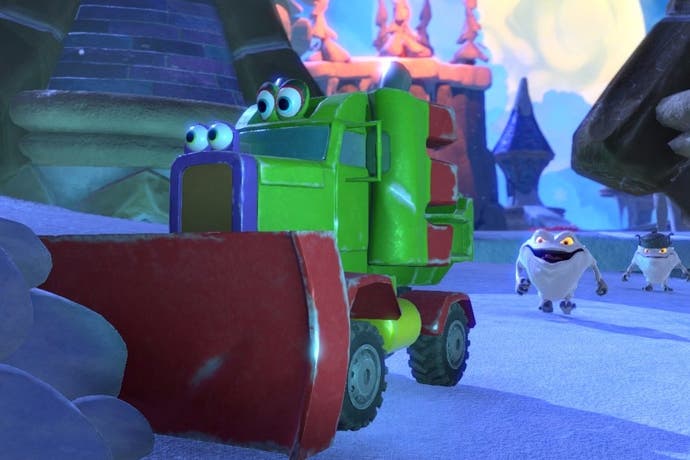 Yooka-Laylee's release may still be some months away (it's now next spring, while developer Playtonic polishes the game further) but we're finally starting to find out a little more about it.
For instance, did you know that the game's beautiful second level set in a wintry Frozen-esque castle will let you morph into a snowplough? Oh, you read that in the headline.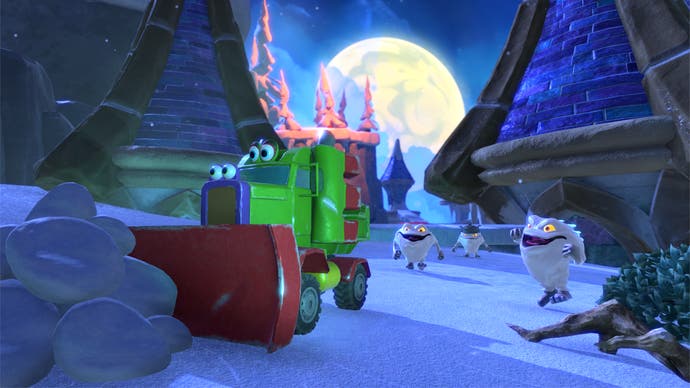 We've finally managed to go hands-on with the game and play its Gamescom build. Its controls are tight, its levels are stuffed full of secrets and wow, does it all look very nice? (That was a rhetorical question, but yes it does).
Below, watch brand new gameplay while I chat with our Chris Bratt about playing the lovely Yooka-Laylee:
Yooka-Laylee is being built by key ex-Rare staff using the financial clout of more than £2.1m from Kickstarter donations.