Yooka-Laylee studio shoots down Microsoft buyout talk
"We found it amusing Ed Bryan's bag is being used as serious evidence."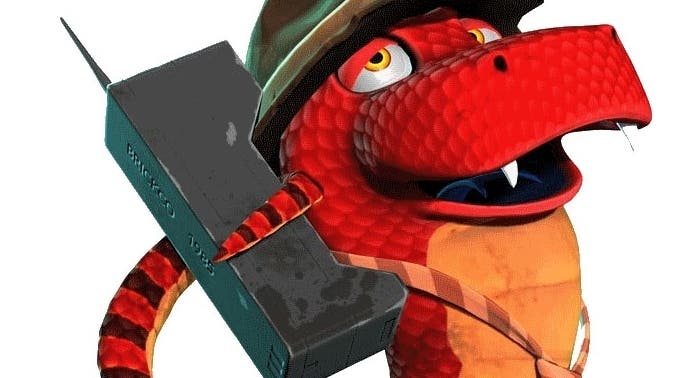 Playtonic Games, developer of Yooka-Laylee and its recent sequel, has squashed speculation it is being bought by Microsoft.
In a statement posted to Twitter today, the UK-based studio apologised to fans excited by the idea its team was working on a new Banjo-Kazooie game under the Xbox Game Studios umbrella.
Playtonic, of course, was founded by former Rare staff who cut their teeth on the studio's library of classics including Banjo and Donkey Kong Country.
Said Playtonic: "We're sorry if this isn't what you wanted to hear from us. At first, we found it amusing Ed Bryan's bag is being used as serious 'evidence', but we reckon it wouldn't be fair if we didn't set the record straight."
Here's the full statement:
Talk of Playtonic being bought blew up on Resetera yesterday. Evidence included the recent hiring of ex-Rare developer Ed Bryan, a photo Bryan had tweeted of an old Microsoft-branded bag, and the recent registration of Playtonic under a slightly different company name.
Here is the bag:
The list of evidence above set tongues wagging, and an announcement of Playtonic joining Xbox Game Studios was speculated for this month's impending XO19 event in London.
But to be clear, this is not happening.
Finally, while a new Banjo game would be lovely, it's worth remembering Playtonic's latest release - Yooka-Laylee and the Impossible Lair - is the best thing yet from the studio. "Playtonic tightens up its nostalgic take on platforming and turns its eyes to the future," I wrote in Eurogamer's Yooka-Laylee and the Impossible Lair review.