Yes, the Mega Man movie is still in development and there's "big news" on the way
"We're super excited about it."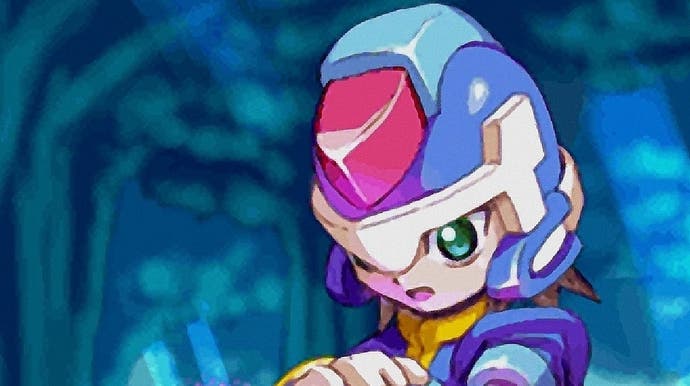 The directors behind the real-life movie adaptation of Mega Man have teased there's "big news" on the way for fans.
Capcom announced Mega Man is being adapted into a live-action Hollywood film this time last year to mark Mega Man's 30th anniversary. The publisher/developer said at the time that it believed a live-action film will "energise the brand further" but since then, news on the movie's development has been sparse.
Co-directors Henry Joost and Ariel Schulman - the team behind horror films like Paranormal Activity 3 and 4 - appeared at Comic-Com@Home to confirm that not only was the live-action film still in development but also teased that there was big news coming "soon", too.
"We're super excited about it," co-director Joost told IGN (thanks, Nintendo Life). "I think we're gonna have some big news about it soon. I can't say all that much right now, but it's a project very near and dear to our hearts and we're psyched."
The co-directors did, however, confirm that Project Power writer, Mattson Tomlin, is on-board to write the script.
When asked what it was about Mega Man that spurred them into a making a movie, co-director Schulman said: "I like that he's an underdog hero. Both of us are deeply fascinated by robotics and the future of automation, for better and for worse. I think trying to combine that into one of our favourite historical video games is the ultimate challenge."
As for Capcom's other live-action movie? The Hollywood film based upon Capcom's successful Monster Hunter franchise was recently been delayed once again following complications caused by the on-going COVID-19 pandemic.
A brief glimpse of the forthcoming Monster Hunter movie leaked online last June. The short 30-second teaser captured off-screen at the Shanghai International Film Festival shows off a fantastical desert backdrop, as well as stars Milla Jovovich and Tony Jaa in traditional Monster Hunter garb. We also get to see one of the real stars, iconic monster Diablos.