Here's our first stolen look at the Monster Hunter movie
And it looks… alright?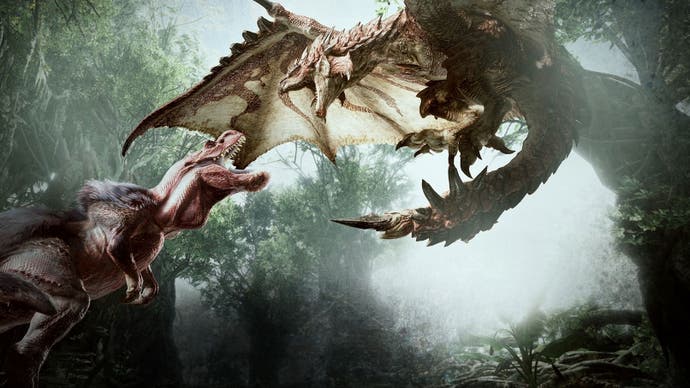 A brief glimpse of the forthcoming Monster Hunter movie has leaked online, and our very first look at the Paul W.S. Anderson-helmed production suggests it's shaping up nicely.
The short teaser - just over 30 seconds long, and captured off-screen at the Shanghai International Film Festival - shows off a fantastical desert backdrop, as well as stars Milla Jovovich and Tony Jaa in traditional Monster Hunter garb. We also get to see one of the real stars, with an authentic take on iconic monster Diablos bursting from the ground.
It's certainly more promising than initial stills that showed off the 'real world' portion of the film, with the shot of soldiers posing before they're whisked away to the world of Monster Hunter not proving particularly popular amongst fans. The Monster Hunter movie is slated for release on September 4th 2020.