Yes, Final Fantasy 15 has a season pass
Here's what's in it.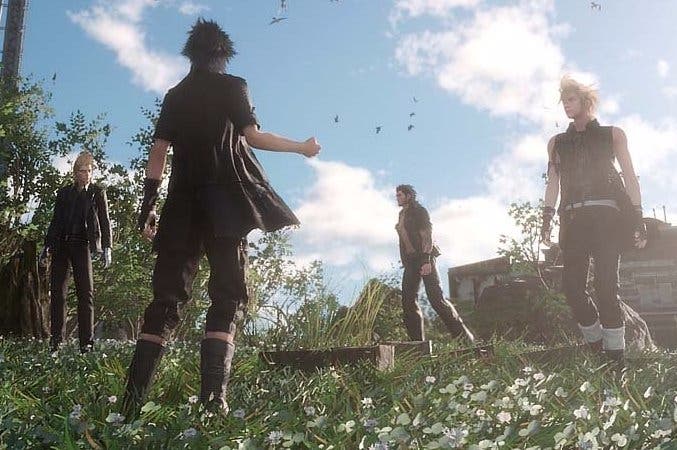 Final Fantasy 15 has a season pass, as you might expect. Now, we know what's in it.
Overnight, the Final Fantasy 15 season pass was added to the Japanese PlayStation Store, and according to translation work done by Gematsu, it contains six pieces of downloadable content.
Here's the list:
Booster Pack (DLC #1)
Episode Gladiolus (DLC #2)
Holiday Pack (DLC #3)
Episode Ignis (DLC #4)
Episode Prompto (DLC #5)
Expansion Pack (DLC #6)
Now, we don't know exactly what each of these DLC drops contains, but the names give us a clue.
The new episodes are tied to Noctis' companions (Gladiolus, Ignis and Prompto), and so probably revolve around them story wise. The packs are probably just new in-game items. And here's hoping the expansion pack is a meaty story add-on.
We don't know how much the season pass costs in the UK, either. But in Japan, it costs 2700 yen, which is about £20.
Final Fantasy 15 is due out for PlayStation 4 and Xbox One on 30th September.