Yaiba: Ninja Gaiden Z is sneaking onto Steam next year
Ninja please.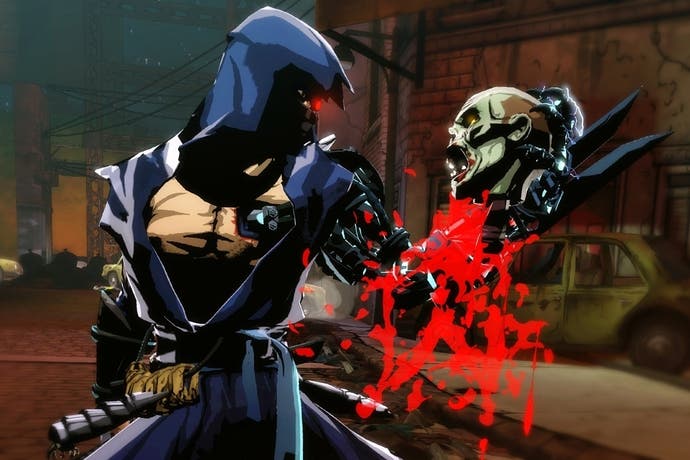 Yaiba: Ninja Gaiden Z - Mega Man creator Keiji Inafune's cel-shaded spin-off of Team Ninja's best-known series - will be launching on PC early next year simultaneously with its already announced PS3 and Xbox 360 versions.
Co-developed by Lost Planet 3 studio Spark Unlimited, Yaiba won't star series stalwart Ryu Hayabusa, but rather a cyborg ninja named, well, Yaiba. Think Ninja Gaiden meets Robocop then... only with more zombies.
If that wasn't deliciously campy enough, Yaiba will be able to turn his arm into a chainsaw and rip off an undead foe's appendages and start swinging them around as nun-chucks.
For more information on this peculiar spin-off, EG-contributor Steve Haske previewed Yaiba: Ninja Gaiden Z at GDC earlier this year.